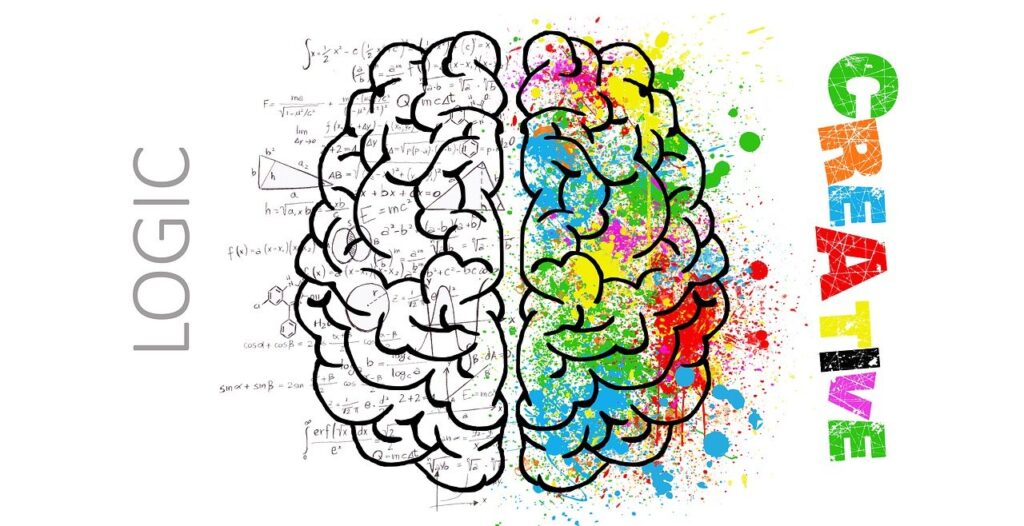 From childhood into adulthood, I have been told by others repeatedly I am different. In addition, I have always felt different.
From my excitability to my terrible handwriting and intense emotions, I am often told by others: "You think and learn differently."
That is the elephant in the room: I am one of those with ADHD that thinks differently and I feel different from everyone else.
All depending on my mood – I can laugh this off or take it to heart and my anxiety skyrockets.
This month, it's been the latter. My anxious thoughts, along with personal issues going on, has made it a tough month for me mentally. I fell short on my goals from blogging, to fitness to organization.
Yes – this month I have taken a few steps back. Once again, it's time to dust myself off and get back in the saddle.
Different Notions & Emotions
When I am asked to express my opinion on something I am passionate about my brain is running at 100 mph. As I try to answer the question asked, my mouth is running so fast in order to get all of my thoughts out so I don't forget anything.
I know when someone is having trouble following my thoughts by the bewildered look on their face. Regrettably, I tell myself I have done it again then I shut up.
Sometimes there is little or no filter and I hate this about myself. Sometimes I offend people and sometimes I don't.
Even though I have gotten better over the years in trying to improve my communication skills, I still need to improve.
I still need to learn how to manage my emotions better and I recently signed up for a free stress class at work to do just this.
Why ADHD Thinking is Different and ways to cope
I can honestly say a day doesn't go by I wished I were "normal" and didn't think differently at times. Here are some of the reasons people with ADHD think differently:
Dealing with rejection is hard for us. Rejection Sensitive Dysphoria. This problem is very real and this is not a "perceived" problem. We ADHDrs will overthink, overanalyze and drive ourselves crazy at times if we feel we are being left out, avoided or compared to others in a negative way. See Jessica McCabe's video below from How to ADHD on How to Deal with Rejection Sensitivity:
Our Nervous Systems are different. Things will affect those with ADHD differently than people who don't have ADHD. Our nervous systems come with their own set of rules so to speak. We feel emotions more intensely, which literally goes straight to our gut which wreaks havoc on our nervous and digestive systems.
Emotional Regulation – When we get angry, it is so hard to manage our emotions and think rationally! When you read this article by Understanding ADHD and emotions, this is me to a tee! Even though I am an adult, I struggle with this daily! I am learning to not let myself reach a level of an unhealthy emotional state.
Procrastination In our minds, we have every intention of getting everything done on our list. Sadly, – we don't. For me, I need to "switch" my days around. I need to make it a habit of completing things on my list first instead of watching Netflix or even cleaning. (Which strangely, I enjoy cleaning!)
These are just a few reasons why people who have ADHD think differently and ways to cope with these challenges.
We don't like being different at times, but then again – sometimes we do.
Changing Our Mindset
I recently found a new video by Life Coach, Mel Robbins, that opened up my eyes on setting our intentions for the day instead of letting the day overtake us. As I sit here this Sunday, instead of surfing Netflix, You-Tube and wasting time, or having too many glasses of wine, I set my intention for the day. Today, my intention was to write and get this post done and that's what I am doing.
Be Intentional with Your Day
Here is what I am learning right now and what you can do to to be more productive with our day:
Through my stress class at work, stress affects our heart and the different systems in our bodies. Visit www.heartmath.org for information on this intriguing topic and there are free resources as well
Asking myself each morning, "What is my intention for the day?" This sets the tone for the day in my mood and what I want to accomplish.
Preparing notecards to have ready as a resource to dial it back down when I feel myself getting out of control.
Write it out. Sometimes, just writing in my journal about my an incident and asking myself questions keeps me "out of my head" so to speak.
As a thank you for reading this article, please sign up to receive your FREE 13 page ADHD motivational guide on how to manage your emotions, motivational quotes, room to write your thoughts down, and build up your confidence!