How Does You Measure ADHD Success?
There are days when I think I have this ADHD parent thing under control and then I sink as fast as I rose.  My son and I have come so far, yet we have so much further to go.  I am exhausted for both of us.  When is this going to end? How can a parent measure ADHD success?
When will I be able to proudly boast of my child getting a scholarship, internship or working towards their bachelor degree? I can't help but wonder – what have I done wrong as a parent? It is then that I realize the definition of  ADHD success can be vastly different for some of us.  
Having ADHD myself since childhood, I actually enjoyed academics.  I love to study a topic and found comfort in going to the library.  Reading a book is one of my favorite past times.  When stores have going back to school sales I get all giddy stocking up on supplies.  I have an Associates Degree in Business Management and have studied for various insurance licenses.  Even though I face the same struggles as my son, I can't comprehend his lack of motivation in some areas.
And then I realize – I have to measure his ADHD success in different ways than mine.
Measuring our ADHD Success
On days when I struggle, I have to remind myself of the ADHD success we have had:
Managing emotions much better – no more meltdowns or temper tantrums.
Graduated high school – despite his struggles.
No more cussing at me and no more name calling.
Follows the rules of the house much better than before. (Most of the time!)
No tickets or accidents yet.  (That I know of!)
Now respects and appreciates me as a parent.
Tells me he loves me quite often and wants to hang out and watch The Office with me.
When we are having a discussion and if emotions are starting to rise, he will tell me he loves me and leaves the conversation before things get out of control.
Will randomly tell me how much he can't believe I have sacrificed for him and have done a great job of parenting.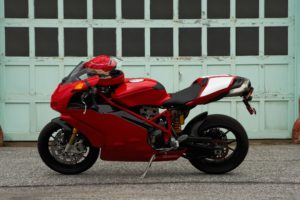 Are We There Yet?
For me, this journey has been a lot like that of traveling.  At first, you are driving along smoothly thinking you have things under control, then you feel the wheels of the car start to shake slightly and the next thing you know you are in a ditch covered in debri.  I want so bad to experience the same feeling in parenting similar to that of arriving at a vacation destination.  That I have finally made it in getting my child on the pathway to success.
For now, I need to upgrade my thinking and be proud of him for who he is, what he has accomplished so far and how far we have both traveled.  How about you and your family?  Do you struggle with ADHD success struggles?  I would love to hear your story and share with others.
Don't forget to sign up on my e-mail list to receive free information and freebies in your inbox!