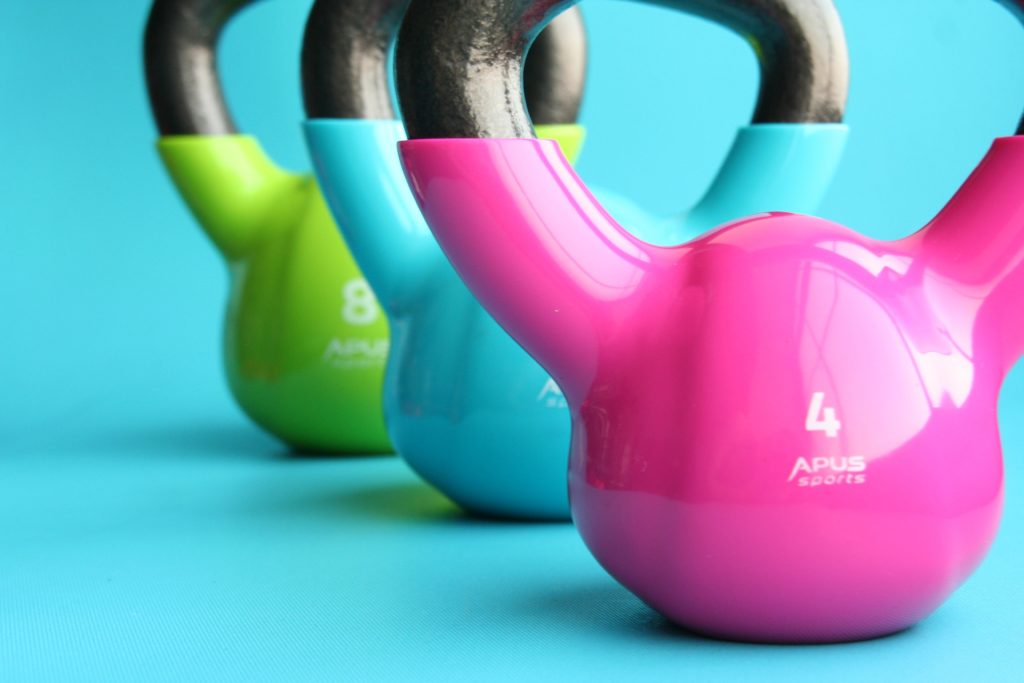 Winter Fitness Challenge Setbacks
**This post contains referral links and I may make a small commission at no additional cost to you.
Since I started my last Fitness Challenge in September of 2018, which you can read about HERE and HERE I had a few challenges coming up in the winter that I dreaded.
Challenge #1: I had bilateral carpal tunnel surgery December 7, 2018. The nerve damage in both hands was more severe than the surgeon anticipated. What was supposed to be a two recovery period ended up being 8 weeks.
Challenge #2: I was now out of work and it was winter. I struggle with Seasonal Affective Disorder in the winter each year and this winter was going to be extra difficult.
Now I wasn't able to lift anything, drive, type or workout until at least mid-January. I would be of work for 8 weeks and could felt myself quickly becoming depressed.
With both hands being operated on, it was now hard to perform some of the activities of daily living.
Challenge #3: Not being able to use my hands or stay busy was sending my ADHD brain into a daily tailspin. You can read about how I struggle with ADHD by clicking on the link HERE.
The surgeon had reiterated to me several times that if I didn't follow doctor's orders of taking of my hands, I would do more damage. Even though I realized the importance of this in my recovery, it didn't make it any easier to sit still at times.
THE WINTER BLUES
After all of my hard work last year, I certainly didn't want to take a step back and gain what little weight I had lost. Or, do further damage to my hands by not taking the time to heal properly.
I get depressed in the winters and it will take me until about January to realize what has taken place. My workouts slow down, I eat more, sleep more and binge watch Netflix more.
Need to say, my anxiety was increasing by the day!
You can read about the fitness challenge I started last year and the weight that had been coming off at a snail's pace by clicking on the link highlighted.
I turned 55 in January of this year and I have struggled with menopause for several years. I didn't want my recovery time to be an excuse to regain what weight I had lost last year and then some.
Throwing Down The Gauntlet
Instead of caving in to my usual winter laziness, here is what I decided to do during the 8 weeks I was off work:
I decided I was not going to use this time as a "free for all" feeding frenzy. I was not going to stuff myself all day. With not being able to exercise as usual, my body was not burning as many calories.
I focused on what I could do instead of what I couldn't do. Right now, I was able to use my yoga mat and work my lower body. I was able to do the floor exercises I learned in my fitness classes.
I made a concise effort to make sure I was drinking my water each day. I usually fall short in this area, but I made an effort to drink around 90 ounces of water each day!
I took time to think about certain events in my life and realize was was and wasn't working. I gave serious thought on things I wanted to keep pursuing. (Such as blogging, writing and ebook and starting an online shop to sell my loom knitted scarves the winter of 2019!) And on what I finally needed to release from my life that had been dragging me down for several years.
I started listening to the Mel Robbins' Mindset Reset Challenge that started in January and you can read on her website HERE. Since listening to this important series, I have had increased confidence, the courage to "just ask" when scared of being told no and the courage be positive in what I have accomplished versus what I haven't accomplished.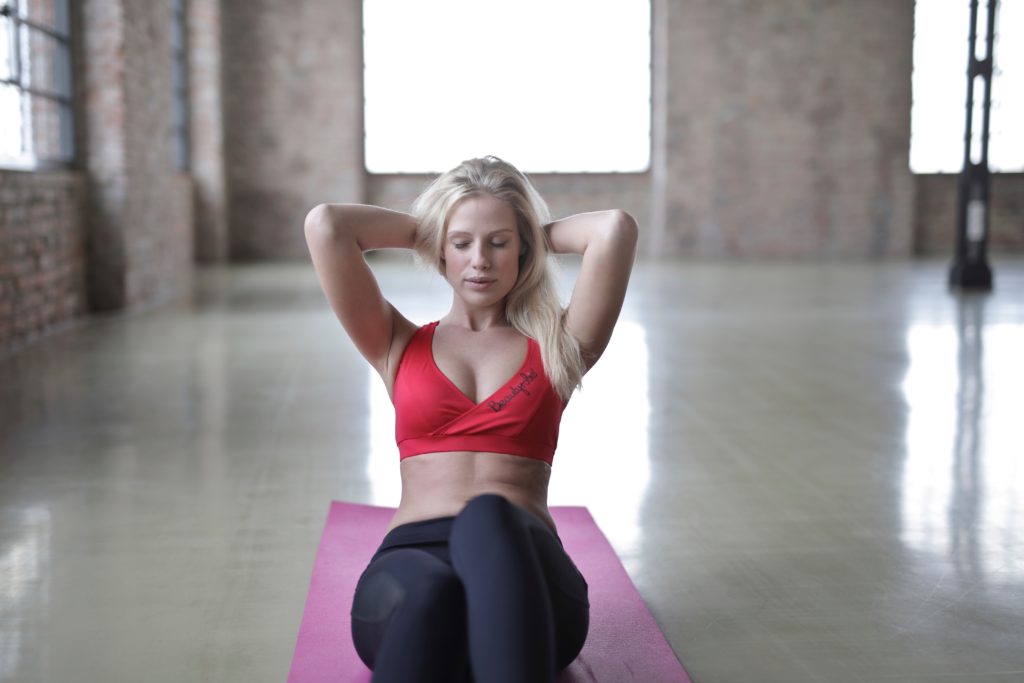 TRANSFORMATIONS
I have since returned to work. Even though I still have carpal tunnel symptoms, I am told it can take 6 months to a year to completely heal.
My mind is "quieter". When I feel myself struggling with a decision or feel the lack of motivation, I use Mel Robbins' 5-4-3-2-1 concept to get up and get moving!
I discovered the benefit of collagen powder! I tried this on a whim to help with the problems I was having with my knees and joints. About two months later, it dawned on me one day how much my gut health and skin health had improved! I attribute this to the collagen powder!
I lost 6 pounds while I was off work! It may not sound like much to you, but I am THRILLED at any weight loss at this point in my life!
I am going to include some referral links below that have worked for me and if you decide to use them, I hope they work for you too!
In fact, if you do try, or have tried, some of these items, please leave a comment below to let me know your experience and how they worked for you!
I am proud of the accomplishments I made. I am ecstatic I didn't gain any weight this holiday season! I have started seeing a personal trainer to show me how to use the fitness machines and am taking it slow.
I joined the fitness gym at work in order to have a place to walk on the treadmill during my lunch break from sitting at a desk all day.
I am still committed to taking care of myself and doing the best I can do!
Yet – there is one nasty season of life that throws a wrench in our fitness goals us women have to go through: MENOPAUSE!!
MENOPAUSE
Awww. Enter Menopause. The lovely time for a woman when her body starts producing less estrogen. I had NO IDEA how important estrogen and other hormones were for a woman's body.
Until it happened to me.
If you haven't read up on how decreasing estrogen affects a woman's body, you can read about menopause HERE
The hot flashes, mood swings, breast swelling, sleepless nights and crying. And this is only a handful of symptoms. Many women start taking hormone replacement therapy at this season in life to alleviate the symptoms of menopause.
Not me. Having a blood clot 10 years ago, I have not been able to take hormone replacement therapy. I have had to find other natural ways to deal with menopause.
Enter researching about natural herbs, vitamins and taking up yoga.
Before menopause, I was able to lose weight at a "normal" pace. I have have had a weight problem my entire life. The only way I have been able to lose weight and keep it off is through the Weight Watchers program.
Then I lost my husband and got off track. I have been desperately trying to lose the 30 pounds I have gained. Being 30 years older, I feel as if the weight is literally glued to my hips and refused to come off!
Rejoining Weight Watcher and trying the Freestyle program has been a challenge for me.
After much analogy on my diet, I have made a personal observation about the new Weight Watchers Freestyle program. What I discovered is that you have to very careful of the "free" foods that are offered.
I would get so frustrated in the meetings hearing all the "free" foods others were eating and still LOSING WEIGHT! Or how many daily points they were eating, (which was more than me) and losing weight! I was NOT losing. I was tracking and exercising 5 mornings a week. Something wasn't right.
I became so frustrated with the program I quit. A short time later, I realized that even though I didn't fully agree with how the new program is advertised, I still needed structure.
I re-joined this time with the online program with a new mindset. In my opinion, no food is "free". Eating too many "free" foods leads to weight gain. I know from experience. You WILL gain weight eating too much fruit. Or eating too many eggs.
Therefore, my reality of the Weight Watcher Freestyle Program is this: Free foods are meant to be used in a "pinch". Meaning: If you have overeaten early in the day and have no points left or you feel the need to eat clean, you can use "free" foods for nourishment in reasonable portions.
I speak from experience. I have gained weight eating too many refried beans, bananas and Greek yogurt! (Healthy foods, right???) I now use the "free" foods to take the "edge" off my appetite or embellish a meal and make a healthier choice. This is now working better for me.
I had lost 100 pounds previously on the "old" Weight Watchers plan that counted food exchanges only and I reached Lifetime status many years ago. I tried the food exchange program again for a period of time and wasn't successful this time.
Then I lost my husband and got off track and have been desperately trying to lose the 30 pounds I have gained.
RECLAIMING ME
This time around, I have accepted the fact that losing weight is not the same. I am not the same. Life is different. My body is different. My emotions and hormones are different.
Since I lost my husband, my world was turned upside down. I put myself on the back burner and took care of our son. Now, it's time to start focusing on me.
What worked before, doesn't work now. I have realized if I want to keep my "somewhat" figure bad enough, I have to keep trying to finding way to make it work.
I will not give up after all the hard work of losing 100 pounds, even if it was thirty years ago.
On the days that I have a positive mindset, I tell myself if the worst thing that happened to me since losing my husband is gaining 30 pounds, so be it!
The next day, I am pinching my muffin top and cursing at myself for letting myself go. And crying as I step on the scale for the 10th time that day.
THE TAKEAWAY
In reality, us woman need to appreciate our bodies for what we survive each day.
Each of us has a different story. Each of us fight different struggles. At the end of the day, we all want the same thing: To take care of our families the best way possible.
The amount of stress us women put on our bodies is unbearable at times. Taking care of husbands, children, aging parents, finding time to pursue our passions and dreams, while working (via inside of the home or outside of the home) leaves us exhausted.
Not to mention the daily stress of traffic, grocery shopping, paying bills, etc.
Some days, I just want to give up and stay in bed. But in the true tenacious spirit each of us have, we begin each morning with a new vision.
So, I continue to do the best I can each day and I have learned to listen to not only my body, but my mind. If I am feeling mentally "off" and if I feel I need a break, I have learned to give myself permission to unplug and do what is best for me in the moment. I don't have to be "on" all the time.
For now, I will keep my Fitness Challenge going and will keep posting on my progress. It is good for my soul and I enjoy doing it.
Have you faced menopause challenges? How have you handled them? I would love to have you share your story and what has worked for you!
As a thank you for reading this post, I have created a FREE Personal Fitness Challenge Tracker for you to CRUSH your Goals! To receive your free gift, please provide your email address and you will be taken directly to your FREE Tracker!