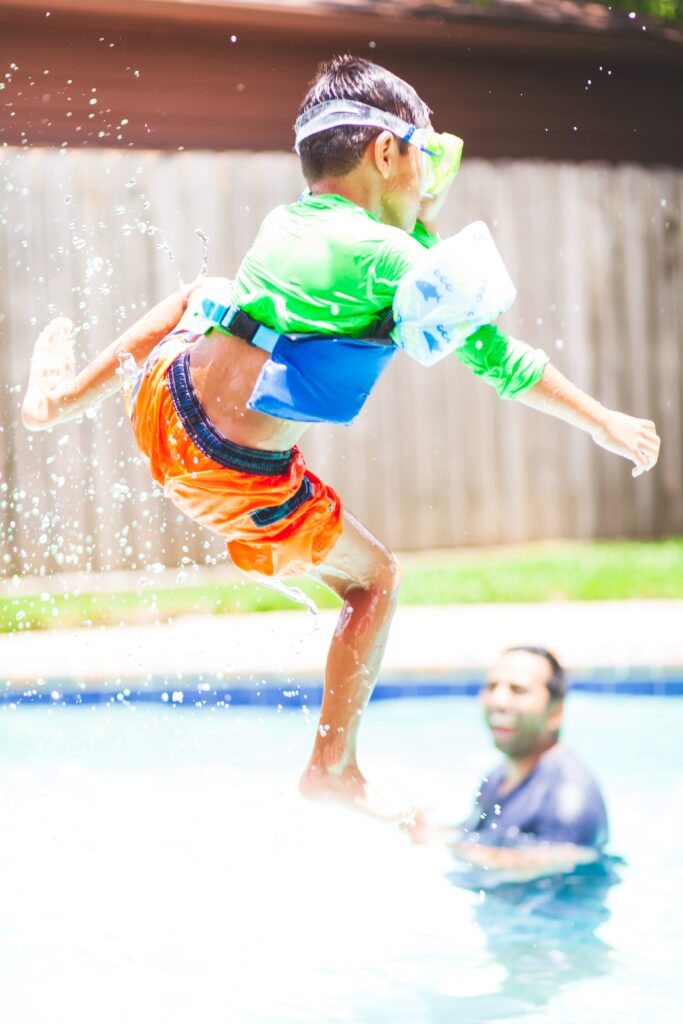 This site has affiliate links and I may make a small commission at NO additional cost to you!
This year and summer have been like no other thanks to COVID 19. When I am trudging through a blustery winter, I close my eyes and do my mental countdown of how many days are left until spring.
Next, I would envision visiting my family for Easter to kick celebrate spring in order to keep me mentally warm.
After Easter, I started counting down the days to Memorial Day Weekend which meant – the pool opens! There is nothing more relaxing to me than to soak up the sun, float in the pool, and work on my summer bucket list.
Fast forward to the summer of COVID 19 and it feels as if I still have my Seasonal Affective Disorder from the winter months.
COVID 19 – SAD Affects
Sadly, COVID 19 hit, and this has changed everyone's lives regardless if you have the virus or not.
Winter brings on Seasonal Affective Disorder for me and this has now carried to June for me.
Everything I once looked forward to has been taken away and it's DOWNRIGHT DEPRESSING!
Now my elderly family is too afraid to have me visit. Our entire company is WFH and the pool is supposed to be opened shortly.
Everyone knows the entire list of things we can and cannot do, so I won't elaborate further.
In essence, IT'S BEEN A SUMMER BUMMER!
Which means, this year's Summer Bucket List needs some tweaking!
The Ultimate COVID 19 Summer Bucket List Guide
This year's Summer Bucket List took some creativity due to the massive closings and slow reopenings of establishments. In addition, those in the news are saying we need to stay home this summer.
Which leaves a burning question for everyone: What can you do when you're bored at home in the summer? Especially when everyone has been home for so long?
It took some creativity and brainstorming, but here is a list of inexpensive ways to have some summer fun while home during COVID 19.
Without further ado, here is your Ultimate COVID 19 Summer Bucket List Guide:
Outside Fun
Buy a slip and slide for fun in the back yard
Is there a sprinkler in the garage? Bring that out for the kids to cool off!
Go on a day trip and go hiking or visit a fall near you
Visit a local fruit farm and pick your own fruit. Then, go home and make your own jams and jellies for Christmas gifts!
Have kids? Embarrass them by breaking out singing and have your own dance party!
Make a fire! I just purchased the firepit displayed and love it!
If you have recipes that have been passed down from a previous generation, now is the time to experiment and make them! (pix of one of grandma's handwritten recipes)
Get a hammock, layout in the sun and read a book
Pack a picnic lunch and visit your local park!
Make your own fruit popsicles (from the fruit you picked from the farm!) or pudding pops to enjoy when you get home
Screen-Free Time! Make the kids get outside and play basketball, curball, football, etc.
For younger kiddos, you help them create their own coloring book!
Pitch a tent in the backyard and enjoy a night of "camping"!
Make homemade ice cream!
For some of these ideas, you most likely have the supplies at home already. Such as, mason jars, (you might have to buy new lids), a cooler for the picnic lunch and popsicle sticks for the fruit bars.
You can find some of the links to these item below:
Get Crafty with It!
I absolutely ADORE crafting! Especially quick crafts that I can complete in a weekend.
Since I have ADHD I have SUCH good intentions on finishing large crafts projects, but sadly, there are numerous unfinished projects in my basement.
Have marbles at home?  Learn how to make cracked marbles with your oven, an ice bath, and nail polish!
Make a wind chime out of a wine bottle! 
Who doesn't love a summer ankle bracelet? VERY easy and inexpensive to make
Create your own container "salad garden"  Show pix of mine
Homemade Salsa is the best – with your tomatoes & peppers from your salad garden!
Need new magnets for the fridge?  You can make your own with wine corks!!
Try your hand at Adult Coloring that is all the rage right now!
Cough-Cough – if you are like me and have unfinished craft projects, now is the time to finish these!
Is learning to knit a fond memory?  Not with the loom kits that are out! You can seriously knock out a scarf in one weekend and it's SO ADDICTING!!
Make some summer earrings out of beads.  There are plenty of inexpensive kits online to get started
Create your own journal – with fun stickers and embellishments and fun markers!
Again, you might already have some of these items at home already. Wine bottles and wine corks are NEVER out of supply at my house! Most homes have kids' beads and marbles in a toy box somewhere.
Fitness
Buy an old fashioned bike as I did and rediscover bike riding!
Pick ONE exercise each day and challenge yourself to do 100 per day!
Spend this time doing some freezer cooking and meal prepping
Start a fitness journal or tracker!
Now is the time to make meal planning menus for returning to work
Practice yoga – There are TONS of  FREE YouTube videos!
Look into mindfulness videos and staying in the moment.  I bought a sound machine and it's so relaxing to lay there, close your eyes and turn on the beach waves!
Make the kids get outside and play basketball, curveball, football, etc.  Screen-Free Time!
Set up a mini-workout area for you at home – complete with a yoga mat, small hand weights, and a ball or kettlebell
Games & Toys
Play games you grew up with with your kids (Trouble – Connect Four; Yahtzee)
Put a puzzle together
Buy a hoolahoop like when you were a kid and get to whittling your waist down!
Rediscover a Word Search or Crossword puzzle book!
Have your kids heard of the hand game "Jacks"? Show them what you played with as a kid for hours!
What about showing them a Yo-Yo?
Cards – who doesn't love to play a game of cards or solitaire
Looking for more games adults used to pay as a kid? The blog Mommy Poppins has an awesome list of these old fashioned memories!
Remember the Spirograph? OMG! Seriously, I remember using this for HOURS!!
Etch-A-Sketch!!!
Light Bright!!
Mr. Potato Head!!
Silly Putty!
My COVID 19 Summer Bucket List
In a nutshell, this summer of COVID 19 is requiring us to get back to basics. Slow down a little, enjoy not fighting rush hour traffic, and taking a break from noisy offices.
I don't know about you, I love going upstairs to my office versus fighting the traffic and stress of getting to work on time. Now, I have more time for my passions!
Make a wind chime out of a wine bottle and beads
Tone up for bathing suit on vacation in August (doing my 100 each day!)
Make homemade salsa from the tomatoes, peppers, and cilantro in my salad container garden
Make an ankle bracelet and earrings for vacation
Collect more shells on the beach for crafts while on vacation
Finish at least two books
Decrease phone screen time!
Buying peaches from the Peach Truck! ( I missed it last year!)
Practice mediation and Yoga – I need to learn to be more present in the moment
As much as I love crafts, arthritis in my hands and back make it hard to do what I want. I have to listen to my body and craft accordingly.
What's on YOUR Summer Bucket List?
At the end of summer, please come back and SHARE what you and your families' Summer Bucket List!
As a thank you for reading, please sign up to receive your FREE Summer Bucket List Bundle!!
Please stop back at the end of the summer and SHARE your completed bundle! I would LOVE to hear how your summer went!