The definition of tenacious is:  "not being easily pulled apart; being persistent in maintaining, adhering to, or seeking something valued and desired".  It's etiology is derived from the Latin language and means "tending to hold fast".
Being mentally abused and emotionally abandoned by my bipolar mother somehow created a tenacity within me as I grew older.  Going through the highs and lows during my childhood, I realized I did not want to live like this when I became an adult.
I was told by family members that my mother did not provide the nurturing to me as an infant that is so vital for development to a newborn.
My father would be away on business trips and come home to find me not taken care of properly.  I was always treated different than my sister.
During visits to therapists throughout my life it was interesting to me that they all came to the same conclusion:  when infants are not nurtured by their mother  in the early stages of life, they can actually die by a "failure to thrive."
If the infant survives and thrives they often turn to a life of drugs, alcohol and prostitution in order to deal with the mental pain and suffering caused by being abandoned by their mother and treated the way I was by their mother.
The first time I heard this it broke my heart.  I pictured my infant sel  being abandoned in my crib crying alone for hours, not being nurtured and my heart broke.
It also explained the reason for my anxiety and the my reactions to everyday life.   It was also interesting to me that each therapist came to one conclusion:  That I should be proud of myself for my successes and surviving the odds of the children raised in this type of environment.
Yes, I may have beaten the statistics by surviving instead of not thriving and being lucky enough to not have the bipolar gene passed down to me, but I have my own demons I wrestle on a daily basis.
Life has been tough for me.  I have survived many challenges over the years that no one should have to face, such as growing up in a bipolar household, surviving the murder of my father, being a caregiver to an ill husband that died at the age of 40 and raising our ADHD/ODD son alone.
Watching my sister turn to alcoholism as a coping mechanism from domestic violence and abandoning me in the process.  These and many other topics will be discussed on my blog.
Life is painful and my goal is to help others handle the stress.  It has not been easy for me and it took me many years to learn coping skills that would help deal with these unique challenges and alleviate my stress.
Through this journey, I have  heard the same comments repeated:   "You are one of the strongest people I know."  "I don't see how you have made it through and not lost your mind."  "How do you handle this every day?"  "How are you not in a mental ward by now?"  I have wondered these things myself during the years.
I believe tenacity came to me at an early age as I grew up in the turbulent tornado of a bipolar.  Like a tornado, manic depression can come out of nowhere.
You may not realize it until you are in the eye of the typhoon fighting for your life and theirs.
I rarely talk about what I went through but as I get older but I now realize the emotional scars that were left on me on a daily basis. Some good, some bad.
The good scars are the ones that made me tough as nails.   To have the ability to function in a crisis better than  most.   The ability to handle an extreme amount of stress.  And most importantly to me, to be able to fight a good fight when I need to.  Not in the physical sense, but in the proper "follow the chain of command" way.
When I have been wronged, I will. Not. Give. Up.  Not to be "right" but to hold others accountable for their actions.  I don't like my kindness being taken for weakness. When I realize I need to fight, I will fight for what is right.  I can ignore someone when I know they are trying to get a rise out of me which angers them even more.
I have learned to take the high road, which is a road less traveled.  I have learned to believe in myself and not care what others think of my choices.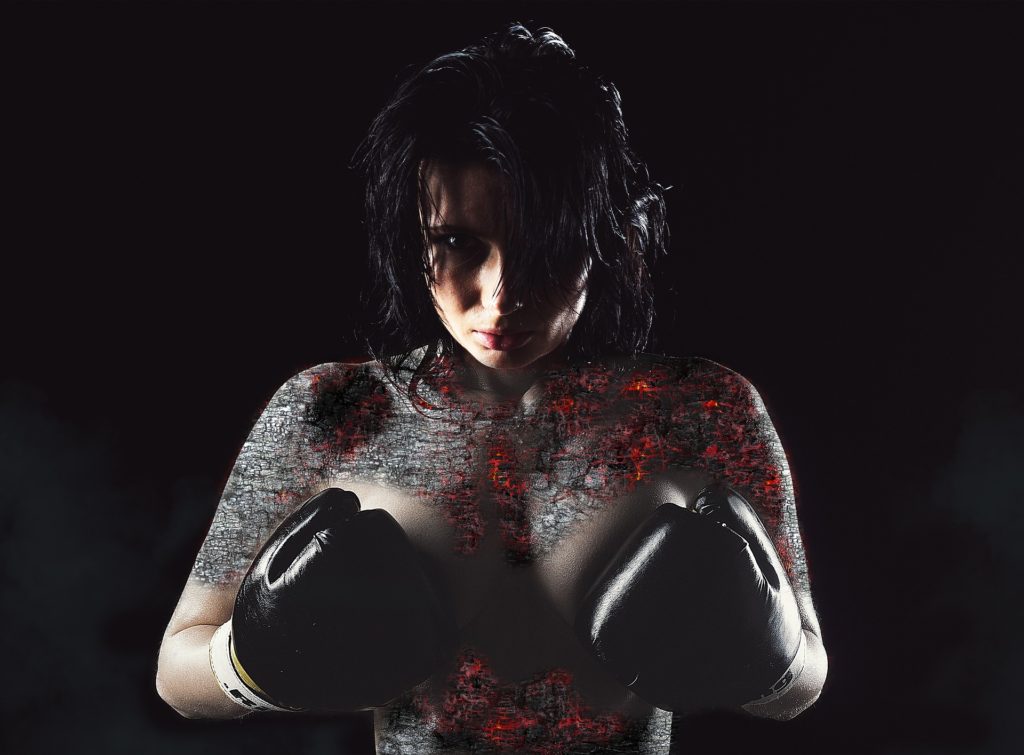 The bad scars are having anxiety, depression, the feeling of not fitting in, feeling left out, not being good enough.  Missing out on having a mother-daughter relationship.  Being a loner on the inside.
One of the best sayings I have ever read was from Eleanor Roosevelt:  "No one can make you feel inferior without your consent."
This my mantra to help me fight anxiety when I hear the demons of the past telling me that I am not good enough, not pretty enough, not skinny enough, not rich enough.  Just not "enough".
I am learning to do what I need to do in order to take care of myself mentally and physically.
Another mantra of mine is:  Just For Today.  For me, sometimes I have to lock myself in the bathroom and say to myself, "Just For This Five Minutes",  I will not cry, not let the mini whirlwind of past hurt to start to take hold.  I take a deep breath and stretch.  And remind myself I can do this.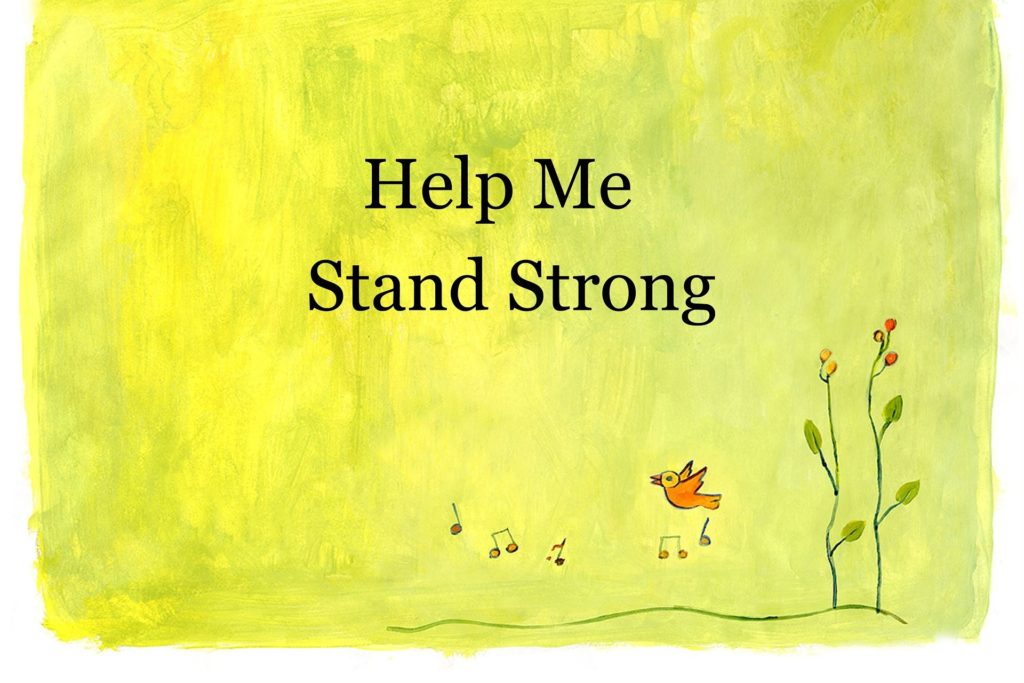 What challenges have you faced and what made you stand strong?  I would love to hear about them and how you have persevered.