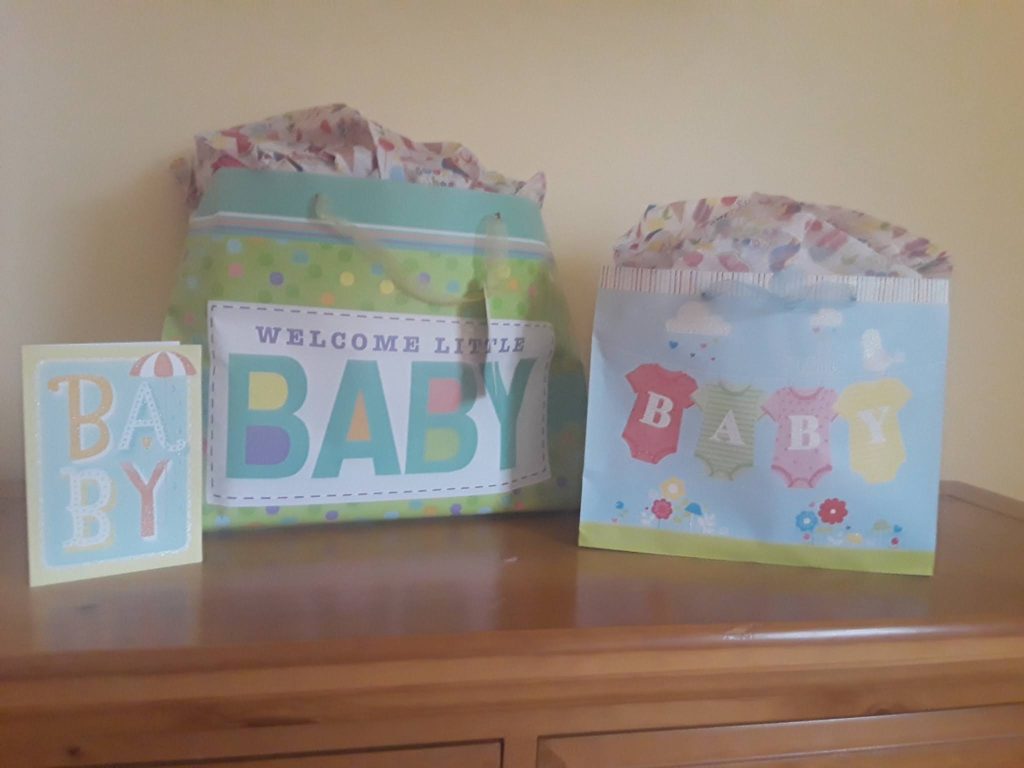 **This post contains referral links and I may make a small commission at no additional charge to you.
**POST UPDATE: I recently visited with the new mother in this post and the first thing she said was: "Thank you so much for your gift and you were right! This is the gift that saved me from going to the store and having things on hand for when my baby was sick!"
We Are Having A Baby!
Making a new life – what an exciting time life for a couple! Especially for a new mom. As time goes on, baby showers and gift registries are started and the anticipation of a new life begins!
Finding the Perfect Baby Shower Gift
This book became my bible during pregnancy!
One of the most exciting times in a couple's life is when and how the wife will tell the husband they are expecting.
In my favorite show of all time, I Love Lucy, I adore the scene where Lucy tells Ricky she is expecting! If you are an I Love Lucy fan, you can't forget this clip:
Registering For Baby
It is so thrilling to walk around the stores scanning baby items for your baby registry. Planning a baby theme and having gender reveal parties are intoxicating!
Strangers in stores will look at the new mom's growing belly and their own memories resurface causing a moment of remembrance. Sometimes, a well-meaning hand is placed on the mom's growing belly to feel the movement.
Pregnancy brings out different reactions for different people.
As I walked around the store scanning my items to put on my registry, it would be many years later before I realized many of these items were not practical at the time.
Baby Showers Galore
In the third trimester is when baby showers are most likely planned and given. For any given mom, there will be at least four baby showers.
This will include showers from each side of the family. If the new mom to be is working, coworkers will also throw a baby shower. Close friends will also throw a baby shower.
All in all, this is a large number of baby shower gifts to receive! By the time the baby comes, the new mother thinks there won't be a thing left that she needs.
Moms feel extremely pleased to be so prepared for the new life she will be bringing home! Dutifully, the hospital bag is packed and ready to go for the pending new arrival!
Strollers, bouncie seats, beds and bassinets are put together by dad.
When the room is completed, moms and dads sit in the new baby rocker. Rocking back and forth, they imagine rocking their bundle of joy to sleep.
It's TIME!!
When the big day arrives mom and dad arrive beaming at the hospital. They have their well prepared hospital bag in hand and are ready to go!
When asked about my birth I give the same answer that was given to me many years ago.
When I was expecting I had asked a mom how her delivery went and she said to me: "I will tell you about it after your delivery."
I realized later how much I appreciated that mom's answer.
That mother did not want to scare me with her labor story. Even though I haven't seen her this since then, I still remember her graciousness.
Each birth story is unique. In my third trimester, I started becoming scared of childbirth.
When I had my first Braxton Hicks contraction, I panicked and didn't see how I was going to make it through delivery.

Since I didn't get along with my bipolar mother, she was of no help to me. Practically motherless myself, I had to figure this out on my own.

Labor Pains
Being two weeks overdue and with no sign of dilation being under the horizon, I was finally induced.
When I finally was dilated to the point to have an epidural, the epidural failed.
Just as each contraction was becoming stronger and stronger, my resolve was becoming weaker and weaker. The pain was so intense I thought I would die.
After a twenty-two hour delivery, forceps and an episiotomy, our son was finally born! Being secretly glad labor and delivery were over, I was ready to go home and begin this new chapter of our lives.
Not Keeping It Together
At this point, you may be asking yourself why I am sharing a little of my childbirth with you. If so, please read below and I will tell you why!
Not long after coming home, strange things started happening to my body. From the episiotomy, I had lost control of certain muscles.
Equally terrifying was looking down and noticing there was leakage all over my shirt without me noticing.
For mom after delivery to keep her upper half dry!
With my body changing, along with my newborn son changing daily each day as well, we found ourselves going to the store more than we would have liked to.
No one had told me nor had I read anything about this possible stage of motherhood.

Equally upsetting was when my son had his first bout with diarrhea. When the pediatrician told me about a special diarrhea formula, I had NO IDEA how hard it was to find, now how expensive it was!

Having this diarrhea baby formula on hand for the new mom ahead of time is going to prove invaluable for the new mother! (TRUST ME on this one!)

Even though my son was an infant and I was a new mother, we were both experiencing changes in our bodies that were equally as frustrating!
Gas Drops and Soy Formula -Say WHAT??
This is when I learned what gas drops, soy formula, and Pedialyte were!
Each time my son was sick I would have to pack him up and drag him to the store with me in search of the newest item from the pediatrician's office.

With my son not feeling well and fussy and me being frustrated in search of these items, were not a good combination.

My husband was a restaurant manager and worked crazy hours. Therefore, even though I worked full time myself, this was my department to take care of.

As time went on, I was becoming increasingly frustrated. Why didn't anyone provide me these invaluable items at my baby showers?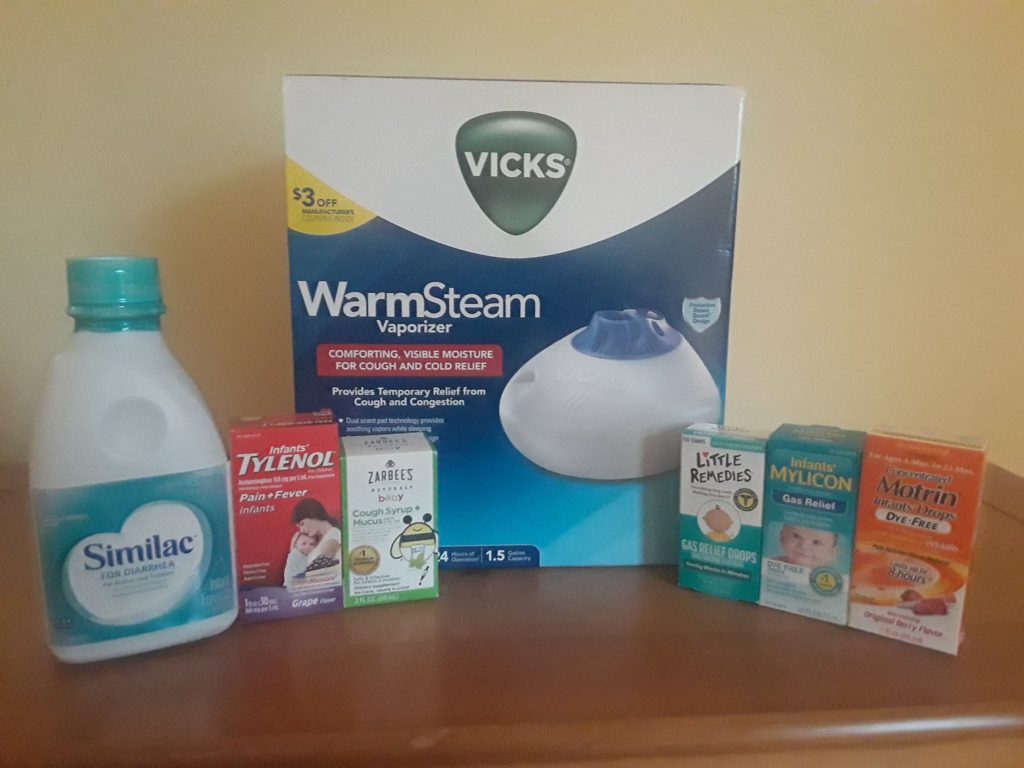 Why This #1 Baby Shower Gift is a MUST Have
When real motherhood set in, I was a basket case. Gone where the images of cute outfits and onesies. Real life had set it! And it wasn't pretty!

Let's face it – new moms are flying by the seat of their pants and need all the help they can get.

With my ADHD having credits at various stores was mind-boggling to keep track of. Sadly, these credits had expired and I missed out precious dollars that could have been put to good use elsewhere.

This stage motherhood could have gone much smoother if I would have had the "mystery" baby shower gifts on hand!
Here is a list of reasons to get this MUCH NEEDED baby shower gift:
Mom doesn't have to pack up a sick, screaming baby in search of these mystery items no one told her about.
Saves mom money by having these precious items already on hand!
Moms can troubleshoot with the pediatrician on what steps have been taken when discussing her baby's symptoms.
This gift lets mom "save face" by not admitting to the pediatrician she has no idea what the pediatrician is talking about!
I can't express enough how HARD it is to find some of these baby items. By mom having it on hand she is going to be able to IMMEDIATELY help her baby!
This Ultimate Baby Shower Gift Guide saves precious time and money for mom!
This is a PRACTICAL gift that I can guarantee 100% will be used!
When I finally learned of the necessary essentials of motherhood, I was left with one burning question: Why didn't anyone buy me these much needed practical items at one of my baby showers?

How Much Should I Spend?
Let's be honest – it all depends on the relationship with the new mother.
Here is a guide that explains this in better detail but the general guidelines are as follows:
Under $25 – If you are a coworker, distant cousin or an acquaintance
Under $50 – If you are a Close Friend, Relative or cousin
Over $100 – If you are an aunt, uncle, grandparents, godparents or a very generous friend
Since I don't have much family left, I chose the latter when I recently splurged for a coworker that was going to be a new mom. I didn't want this coworker to go through what I did when I was searching for items with a sick kid in tow!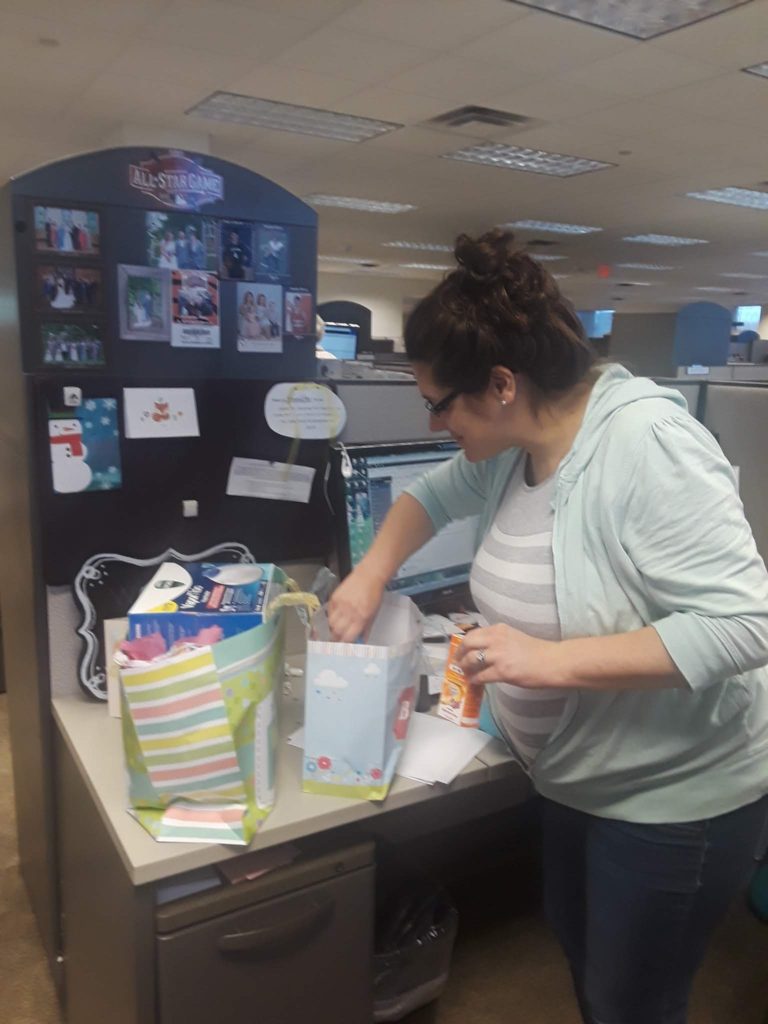 This new mother later shared with me how, out of all of the baby items she received at her baby showers, my gift was THE MOST THOUGHTFUL AND PRACTICAL!!
Furthermore, she shared this with me: "Out of all of the baby preparation classes we have been to at the hospital, NO ONE has mentioned ANY of these items to us! I had no idea what these items were!"

Another friend a few years ago stated to me, after the birth of her second child, "No one ever did anything like this for me and it was my FAVORITE baby shower gift ever!!"

"What a practical and thoughtful gift! I wished I had thought of that!" is what I have been told by others at baby showers I attended as others watched mom opened up her gift from me.
Enter: The Ultimate Baby Gift Guide!
To save you time and money, I have created The Ultimate Baby Shower Gift Guide for you! All items can be purchased from Amazon Prime.
This is used for gasiness and colic!
Used for fever and pain. Caution parents to make sure they are using the dropper that comes with the product as it is designed for infant doses.
Infant Motrin is also used for pain relief and can also be used in conjunction with infant Tylenol when needed. I found it to be really helpful to use when my son was teething.
Organic cough and mucus relief medicine made with elderberry. (Which is all the rage right now!) Helps relieve cough and mucus when baby is congested.
Definitely a must have to help baby relieve gas from tummy troubles! This is an item I had never heard of before until I had my son.
Natural soothing chest rub for babies with Eucalyptus, Lavender & Beeswax. Helps soothe and clear nasal passages.
Drug free and organic natural cough syrup for when little ones can't stop coughing!
Natural relief for when babies system need to get moving again! No more babies screaming from constipation!
For pregnant moms when they get sick while pregnant. My doctors, along with other doctors of my pregnant friends, only recommended Robitussin DM for pregnant moms to take while pregnant.
This book wasn't out yet when I had my son and it would have made a nice addition to the What To Expect When You Are Expecting book!
(Disclaimer: I am not a doctor or a nurse and am only sharing my experience on what was recommended by my doctors.)
The Takeaway
My personality is on the practical side.
I wrote this post from the practical standpoint of motherhood. In theory, I want to not only help new mommies but those that are shopping for new mommies as well!
My life would have been so much easier if I had received some of the baby shower gift items I have mentioned in this post.
If you are looking for a practical and unique baby shower gift ALL MOMS LOVE, us this Baby Shower Gift Guide and I promise – YOU WILL NOT BE SORRY!