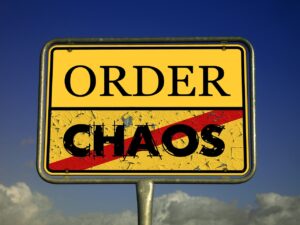 ***This post contains referral links and I may make a small commission at no extra cost to you to help with the expenses of my blog.**
I have been a procrastinator to some degree all my life. After all, ADHD and procrastination go hand in hand. Hard Truth: Despite writing posts on how to decrease procrastination, I haven't followed through with "Stopping the Pause" of procrastination.
However, in the past several years, my procrastination has hit an all-time high and I don't know why.
Mental Exhaustion
My 15-year marriage ended with me taking care of a terminally ill spouse.
The next chapter in my life was being a widow and raising our ADHD child. Life was tough back then and quitting wasn't an option.
Fast forward 20 years, it feels as if my brain has just given up.
Despite my well-intentioned efforts to improve my procrastination skills, I fall short. Every. Single. Time.
Each Friday I will make out a To-Do list with gusto and swear by it.
Instead, Monday comes and I start the work week being depressed from not following through on my To-Do list.
Now, I am on a personal quest on what I need to learn on "Stopping The Pause" of Procrastination.
Why Do We Procrastinate?
Deep down, I know there are so many negative consequences to procrastination, yet I don't know why this awful habit has increased two-fold for me.
Furthermore, I ask myself, "Why Do I Continue to Procrastinate?"
You would think paying extra late fees and charges, bad credit, being late for meetings and missed opportunities would teach me a lesson!
Especially at my age.
There are quite a few reasons we procrastinate but here are several:
Rewards not being realized until too far in the future
Feeling overwhelmed
Mental exhaustion
Anxiety
Depression
Feeling like a failure – so why even try?
Once I tackle the piles I have let form, I will get into a hyper-focus mood and slay them! The feeling of accomplishment is amazing! Finally, I have slayed the pause of procrastination!
Sadly, I do not keep up with the required maintenance to keep the pause away.
Once again, the cycle of shame starts as the piles start mounting again. My brain is literally paralyzed and I am unable to move even though I know what needs to be done.
The cycle of hating myself starts all over again for not being as organized as others.
4 Four Types of Procrastinators
For the first time, I am learning there are different types of procrastination!
When I read through this article from Business Insider on the four different types of procrastination, I am intrigued:
The Pressure Cooker – This is where we put off a task until the last minute possible
The Self -Deprecator – This is being too busy and feeling extra guilty when you do take a break
I Am So Busy! – Too much busyness leads to avoidance
The Idea Creator – New ideas are created constantly in your brain – yet nothing is getting done
My procrastinating personality is definitely numbers one and four.
Additional Procrastination Reasons
In addition, I also procrastinate for the following reasons:
Mental exhaustion from my full-time job
Depression and anxiety
Comparing myself to others and becoming discouraged
Letting myself get discouraged by expecting to see results too soon
Even though I know I "just need to get started" – for some reason I don't.
I sit on the couch feeling paralyzed. Never, ever would I have thought I would experience this emotion.
Fast forward 15 years, I will go through periods of getting organized and everything looks great – it's the initial getting started and keeping up the maintenance part I have trouble with.
Ways to "Stop The Pause"
As I stated earlier, I know what I need to do – it's fighting the emotions that come along with procrastination and changing my mindset.
Here are some ways to learn how to "Stop The Pause":
Make your list of To-Do items to have handy
Learn to recognize when you feel like procrastinating
Do at least ONE thing to jump-start your brain
Change your self talk from "I'll do it later" to Mel Robbins' 5-4-3-2-1 technique (see video below)
Stop Googling! I have wasted countless hours zoning out on the internet
Do something on your To-Do list first thing and reward yourself later.
Another influencer and Life Coach is Mel Robbins. I discovered Mel Robbins several years ago after I was having paralyzing anxiety at work at my new job.
After utilizing her 5-4-3-2-1 technique, I was able to move past my hiccup and still use her technique today when I need to make myself move.
Learning to Stop the Pause
As I am writing this post, I am on vacation. The next morning, I found myself scrolling needlessly on my Smartphone!
Ten minutes later, I realized what I was doing, and stopped.
I used the 5-4-3-2-1 technique and went downstairs to start on something! Anything!
A hobby I love to work on but haven't in quite a while is beading. In fact, I brought some items to work on.
I worked on my beading for an hour, took a break, then wrote for another hour.
It felt so good to get something done and feel a sense of accomplishment in working toward my goals and knock off a few things on my To-Do list!
Getting Organized
When I get in the "zone" on getting organized, these are the items I use in order to get organized:
Colored folders
Label Printer (There is something about a label printer that makes me feel SO ORGANIZED!)
Colored Pens
Tabs
Highlighters
Notebooks and pens
It's going to take some time to get organized. Remember, this didn't happen overnight and getting organized is not an overnight process.
Procrastination Maintenance
Now – the trick is to keep up the maintenance! (Which is my downfall!)
Here are a few options below to keep the daily mail, bills, papers, etc. organized and in plain view.
This way, items will not pile up over time and can be easily sorted each week!
For me, I am going to order a mini command center/organizer where I can keep the mail that comes in to be sorted, keys in one place, etc.
Mail needs to be sorted daily, if not weekly and filed away at least once a week.
I have also started putting my bills on automatic debit so they are not missed.
It is also helping me to make a Goal Book and I have been making personal and blogging goals in three, six, and one-year increments.
There is something about writing it down that stores this information in the cortex of our brains.
As a thank you for reading and to help you with your goals, sign up below to receive your FREE Stopping The Pause Bundle and also enter the 30 Day "Stop the Pause" Tracking Challenge!
You can enter the "Stop the Pause" Tracking Challenge by sending me a copy of your completed "Stop the Pause" Tracking Bundle to [email protected] by 9/25/20.
On 9/25/20, I will draw two names and you will be featured in a follow-up post to show your completed "Stop the Pause" Tracking Bundle and share how this had helped you!
In addition, the two winners will receive a free organizational related gift from me!
Happy Tracking!!