Have you experienced your child in  full meltdown mode hurling profanity, body parts, objects and destroying your property?  Have you experienced being called a bitch by your child or being falsely accused of  child abuse?   "Normal" parenting strategies do not work with these children and I realized this only too late and after I had been through countless hours of therapy, book reading and shed many tears.  If your child has busted doors, alarm clocks, computers, phones, furniture, family knickknacks, abused their siblings, when you are trying to parent them,  then you are in the right place.   Hopefully you will find some comfort and advice here from other parents to help you cope.   If you have been judged by other people, your spouse and if teachers state that  your lack of parental strategies are to blame for your child's behavior, then this blog IS for you.  If you are at an all time low as a result of these struggles and are facing depression and feeling like a failure, have no where to turn despite your efforts, then  I think you are in the right place.
If you have one or more doors in your house that look like one pictured, you are in the right place.
I have experienced a lot of bad situations in my life.  I know what it is like to be blamed, judged, mistreated and to feel  like such a failure that you think are you better off not living in this world.  I blamed myself for my child's behavior, my husband's death, and anything else that hasn't gone right on my life.  I know the  feeling of being  Being desperate  and having nowhere to turn.   No one to understand.  Going to counseling, doctors, trying different medications and taking "all the right steps" and it is still NOT working.  At the end of my rope.  Feeling desperate  –  so desperate that if I could not succeed at the one thing you put your heart in soul to – being  a good mother.  Not wanting my child to feel unloved or unwanted as I know all to well what that feels like and the life effects it carries.  Too see in my child's eyes the same dislike,  – being a Good Mother.  I have ALWAYS prided myself on being – a Good Mother.  Maybe he would be better off without me if I am causing him such great pain.  The feeling of being unwanted never leaves you and will affect every relationship you have.   I known the pain of being unwanted in what is supposed to be the most cherished relationship in a person's life.  The Relationship with Our Mother.  When all is not right with Our Mother there are lasting effects in your fiber of every being and it carries into your parenting and with every relationship you have thereafter.
The ODD child has trouble processing their emotions cognitively and in my son's case when he lost his father, part of his emotions got "stuck" at age seven – when his father died.  That is the only reasonable explanation that the therapist could come up with later  on how he was processing some of his emotions.
Just know that YOU ARE NOT A FAILURE and you need to keep researching and find out what works for your child.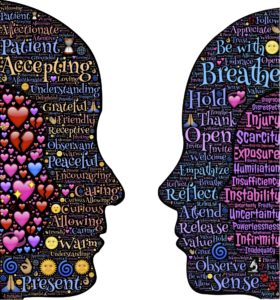 Don't listen to anyone else but you.