How Does ADHD Affect You At Work?
Last week, I was reminded yet again of the realization of how my ADHD makes me feel when I am at work.  No matter how hard I try, I will not measure up to others in the inner circle.  At times, it would be nice to be part of that inner circle that have appearances of being highly polished, professional, says the right things to all parties.
When an employer discovers you have ADHD there is a pretty good chance the employee will be seen in a less that favorable light.  There are several  great qualities that come with  ADHD, yet these qualities are not what the employer focuses on.   Tasks not being completed on time, being tardy, quick-tempered and speaking out of turn, not saying the right thing,  is what is focused on instead.
When I interrupt others,  it is not intentional.  More so, it's the seven-year old little girl in me coming to life again.  Geared up with excitement, my thoughts start to whirl 100 miles a minute.  Thoughts are moving at a rapid fire pace and as I try to speak, I become paralyzed trying to get my thoughts from my brain to my mouth to speak.   When I finally speak, I have become a babbling idiot and am embarrassed.
Having To Work Three Times As Hard For The Same Results
Having to work three times as hard to achieve the same results of others is exhausting.  Especially as I have gotten older.  It is held against me when not learning as fast and being up to speed as others and I am reprimanded.  My anxiety intensifies and the intended result now takes longer as all eyes are on me to perform.  Being left out of opportunities due to my challenges hurts.  ADHD employees are held to different standards, whether the manager admits it or not.
Last year, when I was in my third phase of training with my new employer, is when I disclosed my condition.  Not wanting to experience what I did with my previous employer, I was reluctant.  Yet, I wanted to explain what was taking place inside my head on a daily basis.  Please click on this link to see a previous post of what my ADHD brain experiences – https://mytenaciouslife.com/967-2/
How ADHD Has Increased My Tenacity
In retrospect, I realize how much I was able to accomplish on a daily basis that most others can't achieve.  The energy that comes with ADHD is what allowed me to get through some of my toughest years.  I used to beat myself up on a daily basis of feeling like a failure in comparison to others.  Instead, I now force myself to remember my most amazing life accomplishments.
Being an excellent mother.  Not quitting in my marriage when the vow I took of "in sickness and in health" reared its ugly head and sickness took my husband.  Raising a child with ADHD/ODD alone.  Fighting for what I believed in when getting wrongfully terminated and losing my best friend of 16 years in the process.  She quit when the going got tough and left me to fight my own battle.  Witnessing my sister's fight with domestic abuse and becoming an alcoholic in the process.  With each battle fought, I bear new scars as I rise back up.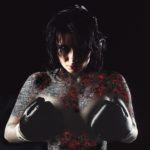 These are the moments I force myself to remember when I am faced with feeling second rate in the workplace.   Others may be winning in the political work arena, but I know that if they stepped into my arena, they would lose.
Have you had negative experiences in the workplace from your ADHD?  I would love to hear your story and how you handled it.