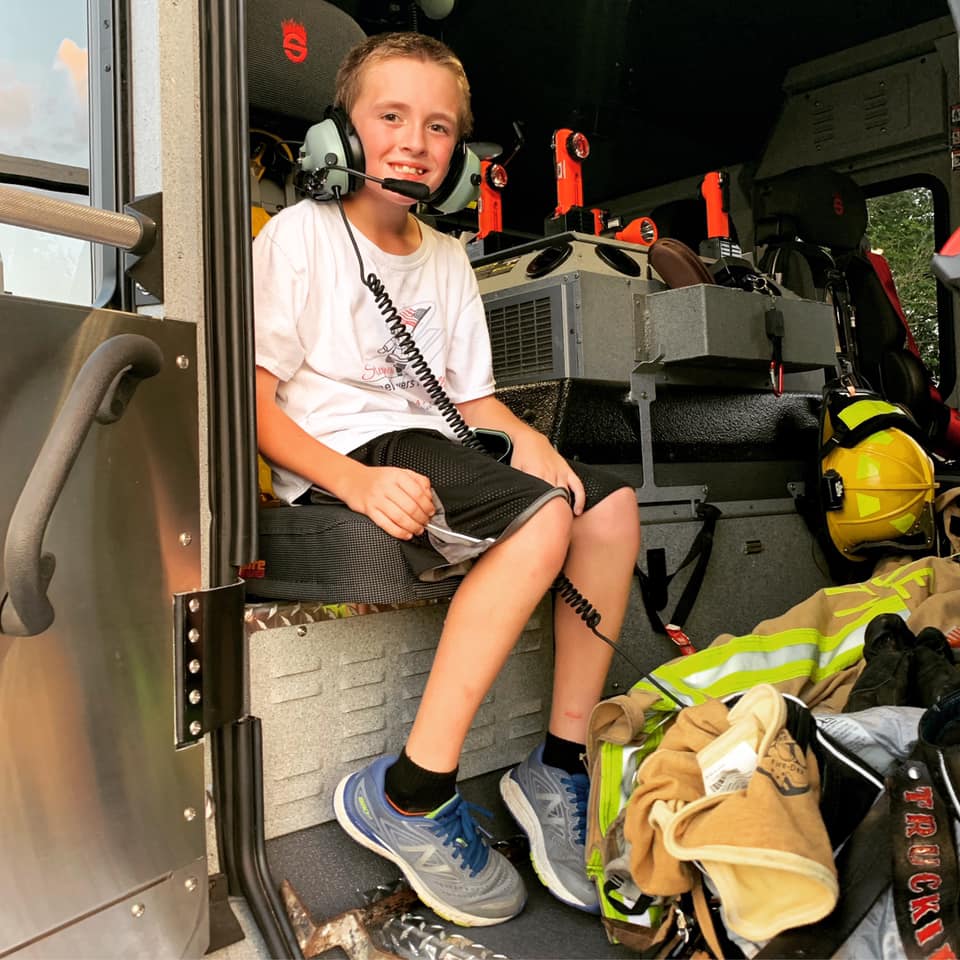 Zechariah – A Young American Hero
Get the tissues ready for this one! Running For Heroe is truly heartfelt story of some of the goodness left in this world. This story truly lifts up my heart and gives me hope that there is still goodwill in this world!
A Newsclip Like No Other
Gearing up for the workday, drinking my coffee and watching the news, I saw a snippet of a news story that captivated my attention.
The news clip that popped up held my interest enough to wait until after the commercials were done in order to watch the new story. (Which – by the way – never happens!)
As this child spoke, I was amazed at his adult-like personality and how well he carried himself. As I listened to his story, I was more enthralled with his passion at such a young age.
It is rare in this day and age to see a story of a young man with such passion and conviction.
A New Outlook
Watching the news clip on Fox and Friends left me teary-eyed. Instantly, I was caught up in this little boy's passion and the reason for his cause.
The police have gotten bad press in the media the past few years and Zechariah is not ok with this!
This young man has made it his mission to change the stigma of police officers.
Zechariah appreciates the sacrifice police officers make for citizens every day and he wants to change the negative stigma.
What a Difference A Mile Makes
Zechariah, a 10-year-old-boy from Florida, has made it his mission to run one mile and raise one dollar for each mile. Zechariah participated in the Tunnels2Towers 5K a few years ago and that is how his passion was ignited.
Tunnels2Towers is an inspiring true story of firefighter Stephen Siller that lost is life on September 11, 2001. Stephen bravely and selflessly tried to cross a tunnel on foot, with 60 pounds of gear strapped to his back, to reach Twin Towers in order to save lives. Sadly, he lost his.
Stephen had just gotten off work and was going to meet family to play golf. However, when Stephen heard the tragic news taking place, Stephen heroically changed his plans.
Stephen made plans of his own that would cost him his life.
This is the story that inspired Zechariah to participate in a walk and lead to his dream of helping others.
Brotherhood For Life
This young man has joined forces with The Big Blue all over the country.  I can say with confidence this little dude has been accepted into The Big Blue, despite his age.
When this important personal mission started, Zechariah's goal was to raise $15K. However, after the airing of the Fox and Friends show, the donations skyrocketed to $30K and growing!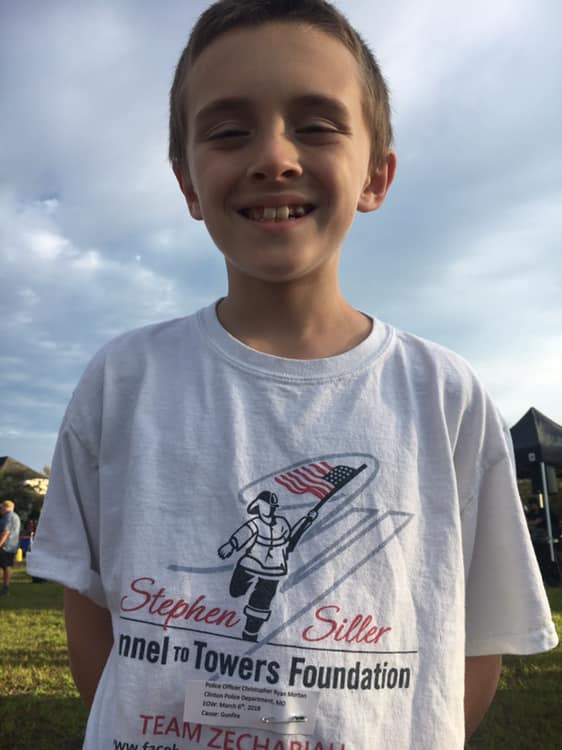 Tenacious Qualities
I love this little man because he encompasses the following qualities that I admire and blog about:
Compassion
Ethical
Hard Working
Honest
Bravery
Integrity
Having a Tenacious Spirit
How proud his parents must be of their little young man!  Click on the following link to see how amazing this kid is, from his Facebook page, Running For Heroes.
Where You Can Find Zechariah
If you are wanting to following Zechariah, you can find him here:
Marcos Pizza Night July 1, 2019, August 5, 2019 and September 2, 2019 – Winter Springs Florida
If I lived in this part of Florida, I know I would be there to participate in every pizza night for this important cause!
Like and follow Zechariah's Facebook page for upcoming news and events. ****Since this post was first written, Zechariah's Facebook page now has over 30,000 followers!**
Keep up the good work young man! You have a bright future ahead of you!
Thank you for giving back to America the hope and belief in the goodness that is still left in this world!
If you want to donate, you can donate on Zechariah's Facebook page or the donate on the Tunnels2Towers site.