Procrastination – Choosing to Put Off Doing A Task That Should Be Done
Recently returning from a much needed two week vacation, while I was away I did some much needed soul searching.  One thing rang true that didn't take place in my former life:  I had officially become a PROCRASTINATOR.   As a previous caregiver, there was no time for procrastination.  Our house was ran like a well oiled machine.  We were prepared for any emergency.  Constant doctor appointments, caring for an ill spouse, working and mothering our ADHD/ODD son left me ragged, but prepared.  House and car maintenance items were always scheduled in advance.  Birthdays cards and presents were purchased in advance.
Procrastination was not an option when I was a caregiver.  Being efficient and organized was a  must.  Weekends were for prepping medicines, meals, getting work clothes ready, diaper bag packed and paying bills.
My New Normal
Fast forward 12 years since my husband's death and I am shocked at my "new normal" and realize what procrastination has cost me – literally:
Not paying my city taxes, credit cards, mortgage on time – Unecessary late fees assessed
Not grocery shopping ahead of time and preparing meals – Money wasted at drive-thrus, convenience stores and vending machines
Not doing laundry as needed and running out of clean clothes – Not looking or feeling put together and stressful
House and car maintenance items not scheduled in advance –Money wasted on unnecessary repair bills
Not being consistent with going to the gym – Weight gain and now harder to lose weight 
Diet not as structured as used to be – My IBS has gotten much worse and weight gain
Not flossing teeth, taking vitamins or medicines consistently – Leads to gum disease, low vitamin D, lethargy
Not drinking enough water – Leads to not feeling well, makes digestive issues worse, headaches, developing another blood clot
Not having financial documents updated – Will not adhere to my wishes now as my needs have changed
Although the above isn't an all inclusive list, it's enough to make me realize I want and need to change.  I feel guilty, ashamed and embarrassed.
Why Had Procrastination Become My "New Normal"?
On the way back from vacation, I asked my boyfriend his opinion why people procrastinate and he said they are afraid of failure.  During my research, I located this  HERE by Mind Tools that gave a more in depth look as to why I was procrastinating and how I could start to overcome it.  Having Adult ADHD is one reason for procrastination.  ADHD gave me the energy and ability to handle situations that wedding vows are made of.
However, too many demands over the years had left me mentally exhausted.  Procrastination had become my coping mechanism.
With any problem, the first step to get help is to admit you have a problem, so here goes:  "Hello my name is Anna and I am a procrastinator."  Now, onto the next steps to overcome this new normal.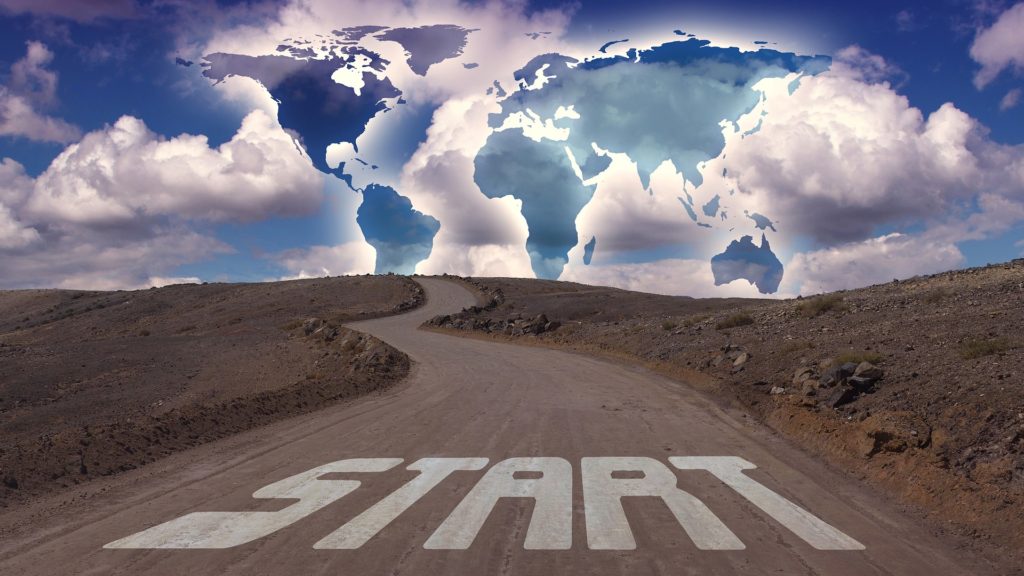 5 Ways I Am Learning To Be More Intentional
Here are my five ways I am learning to be more intentional by getting back to my previous routine to decrease procrastination:
Using the Samsung Notes application on my phone to make notes instead of pieces of papers.  No more multiple post it notes shoved in my purse.
Sundays are used to clean out the car, prep meals, snacks and clothes for the upcoming week.  I recently discovered the Salad Bowl Cutter and this cuts down on salad prep time! (link below)
Get back to the power of Mel Robbins.  You can purchase her e-book on the amazing 5-4-3-2-1 concept  she uses.  Don't give yourself time to think and talk yourself out of doing something.  I have purchased both the bullet journal and the 5 Second Rule ebook and they are full of action-packed ideas that WORK to get your mind unstuck.
Be consistent – Being inconsistent comes with having ADHD and it is a daily struggle.  Being consistent is the key to success and it is something I need to work on.
Using a Free Self-Care Checklist for the days I don't use the bullet journal for the things that matter most for me to be consistent.  Taking vitamins, medications, making notes, etc.  (Please sign up to receive your free checklist by using the link until you purchase your own bullet journal by Mel Robbins.)
Keep The Momentum Going
Even if I only have a 5 minute attention span to work on something, it is better than doing nothing.  Suffering from the "all or nothing syndrome" hurts me in the thinking process and I make things worse on myself.  By waiting until I have several hours to complete a project, instead of working on it little by little, I realize I actually take longer.
Something I started a few weeks ago at home was setting my cell phone alarm while working on a project.  While writing or doing a task that I find mentally challenging, I set my alarm for 45 minutes at a time to work and then take a break to work on other tasks.  That way, both sides are getting tackled and addressed and I am not feeling a stressed.
Have you found something that works for you on decreasing your procrastination?  Please share what works for you and the changes you have made.  Has it been harder than you thought to make these changes?  Are you able to stay consistent?  If you purchase of of the items below, please let me know how they worked out for you!
**This post contains affiliate links and if you make a purchase I may make a small commission at no additional cost to you.