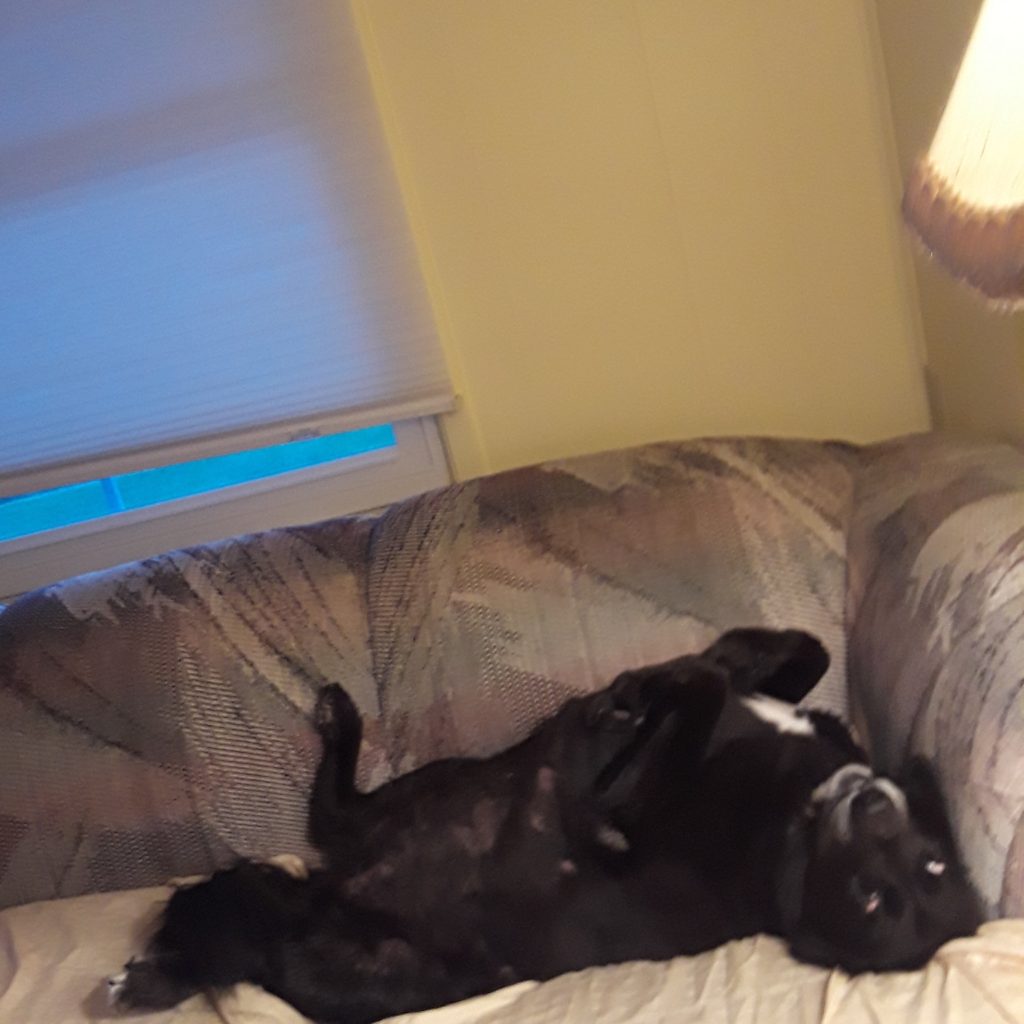 The Early Years
After my husband died in 2005, is when Patches came into our lives. A puppy at the time, Patches had wandered up on a coworker's farm. This coworker had enough animals and didn't want any new additions to their family.

Thinking of my son, the coworker asked if I wanted a new dog to help with his grieving the loss of his dad.

Needless to say, I couldn't say no. We met to get Patches and bring her home. Getting a new dog brought a little joy into our dark lives at the time.

We took her to the vet for her checkup and shots. During the visit I shared with the vet that I had noticed Patches would growl if I touched her stomach area.

Just then, Patches started growling as the vet started checking her belly.

I asked the vet if she could be pregnant and I was told no. The vet said she was a puppy couldn't get pregnant yet.

I sighed with relief! A puppy litter would be fun, but too much for me to take care of this stage of life.

Patches got a clean bill of health and we headed home to begin our new chapter!
Surprise!
On a wintery Sunday afternoon, several weeks later, I was home doing laundry. Patches seemed to have extra energy that day and I chalked it up to her being a puppy.

She annoyingly kept circling my feet so I put her outside so I wouldn't trip over her.

A short time later, I let her back inside and went down to the basement to finish the laundry. Patches followed me downstairs and went to the other side of the basement.

Just a few seconds later, I heard this weird howling sound coming from the other side of the basement. Thinking she had been hurt, I rushed over to to check it out.

Not believing what I was seeing, Patches had delivered a puppy! My adrenaline kicked in and I started making Patches comfortable as I could so she could deliver her puppies!

Patches ended up delivering six puppies! My son and I had such fun coming home each night and watching the pups nurse on their mommie. We played for hours with the new puppies.

We ended up giving them to a local pet store to sell. Even though we wanted to keep one, it was not practical for me at the time to keep another dog.

The Honorary Years
As Patches grew, so did her rambunctiousness. It seemed her favorite thing to do to disrupt the household was to crawl under the fence and escape.

When she was done wandering around, Patches would always come back and sit on the porch!

One time I got in trouble since a neighbor had complained about her getting away from our yard. After that, we had to put her on a leash when we put her outside.
When Patches came in from outside, she always got a treat. We don't know why, but Patches would jump up and down like a hyena! I would yell in frustration for her to sit.
After awhile, I trained her to sit before she got her treat. (Of course – she never stopped jumping like a hyena before she sat.)

I tend to bruise easily and can't tell you how many times over the years people would ask me, "How did you get those bruises on your legs?" My answer every time would be: "My damned dog!"

Another time when Patches ran off outside the yard, she ran down the street and crossed a busy intersection. Luckily, she wasn't hit by a car, but Patches actually hopped inside of someone's car as they were pumping gas!!!

Thankfully the car owner laughed it off!
I would walk Patches frequently to let her get her energy out. Taking her for walks was good for my soul and you can read a previous post when I was walking Patches.

The Golden Years
Patches was growing old. She was walking slower and her hair was sprinkled with gray. When she hopped up on the bed at night, it took her longer and needed help at times.

Not one to stay in bed when my boyfriend and I got up for the day, Patches was starting to sleep in at times. She was starting to rest her head on my legs more.

Patches was also starting to hop into the small dog bed of our other dog, Buttercup. I then made Patches her own bed and pillow.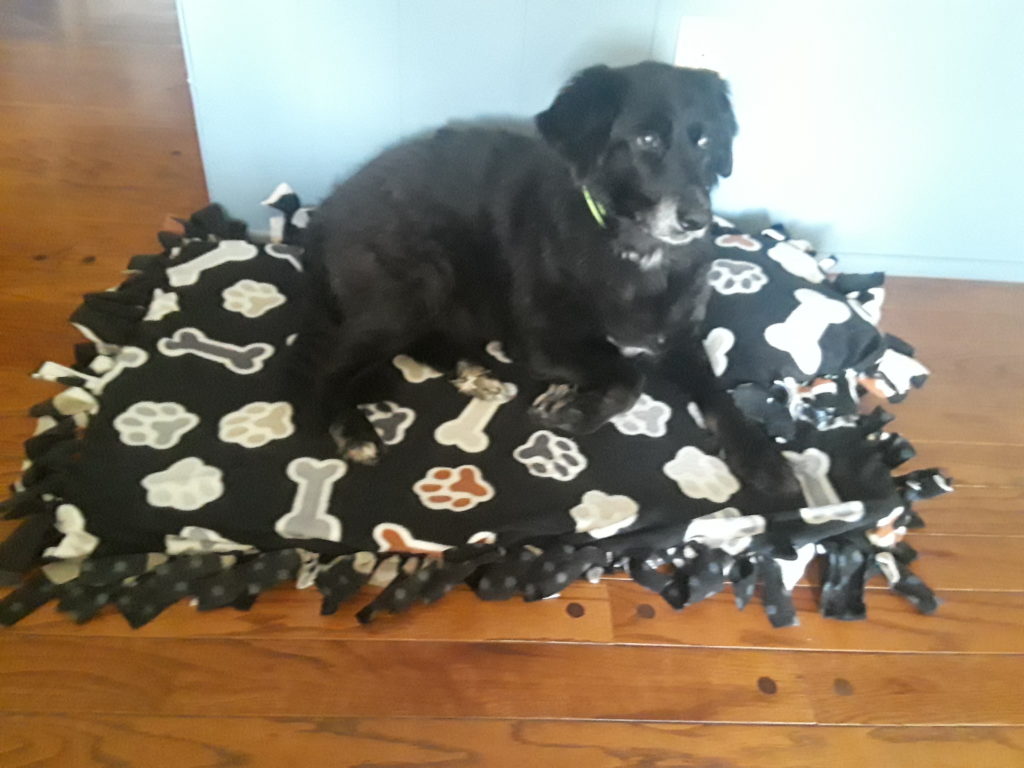 Sometimes her appetite wasn't the the greatest and she skipped meals.

As Jim and I were watching Netflix on a Sunday night, we both watched Patches sleeping on the floor.

We noticed her stomach looked a little bigger and we both contributed it to getting older and gaining weight, just like we have in this new season of our lives.

No matter how sick or tired she was Patches still did one thing: She followed me wherever I went. I felt safe in her presence.
Saying Goodbye
That week, Patches had several accidents in the house, which rarely happened. My gut instinct told me she was getting ready to die. I tell my boyfriend this and he disagreed.

Friday afternoon when Jim got home to let Patches out, Patches had trouble walking and collapse in the yard. Jim carried her to the car and call the vet. On the drive there, Patches had several accidents.

I tell him I am leaving work to meet him and that she is dying. Jim tells me no she's not and will call me when the vet sees her.

The vet's office brings a gurney out to the car as soon as he pulls up. They immediately tell him she has a rare tumor that had burst. She is bleeding internally and we need to put her to sleep.

Fun, adventurous story of life with a dog!
Jim calls and tell me she is dying. I tell him to wait until I get there to put her to sleep.

I rushed at 95 miles an hour from work to be there with her in the end. When I entered the room, she lifted her head and paw and I broke down.

As Patches was being put to sleep, I was instantly reminded of the movie, Marley and Me.

After losing my husband, we started a new tradition of seeing a movie on Christmas Day. Marley and Me was the first movie my son and I saw together as we started our new tradition.  
I felt as if I had been transcended back in time to that movie theater. We were now the stars of the show. We were both crying, comforting her and recalling memories of Patches.

As Patches took her last breaths, I hugged and comforted her until she stopped breathing.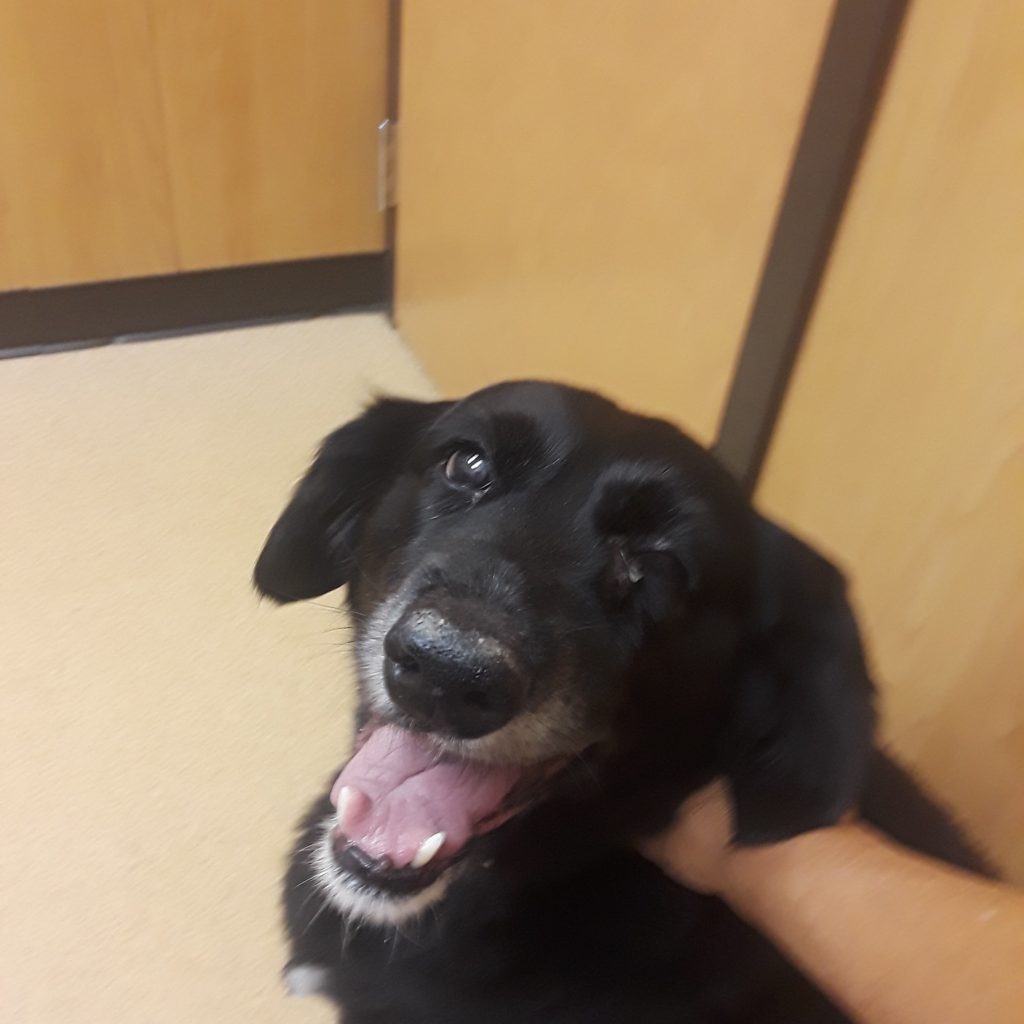 I took for granted the feeling of comfort with her protective eye watching me and following me everywhere I went.

Coming home after Patches had passed, I was reminded of erie quietness in the house after my husband passed away.
Once a life is gone, you realize how much that person filled up your space.
Now it's time to grieve and start a new chapter without Patches.
Looking for a special gift to memorialize your pet? This wind chime makes a perfect gift for yourself or someone else that has lost a pet.
If you have lost a dog, share your story in the comments and how you coped with your loss.