Pregnancy and Pre-ADHD
This is my story and struggles of parenting an ADHD child.  Our road has definately  has been that of  A Road Less Traveled by Scott Peck
When I was pregnant, I had all the confidence in the world that I was going to do this "parenting" thing right!   One thing I had learned as a child of a manic depressive mother, was how not to parent.  Our child was going to be showered with all the love I never had and would never feel unwanted or unloved like I had.   My patience was going to be that of a saint and my child was going to be the happiest of children.
During pregnancy, I read every parenting book I could get my hands on.    What Expect When You Are Expecting  was my pregnancy bible.  (My own ADHD genes sends me on a research missions!)  Yet, nowhere in any pregnancy books I read was there any mention of behavioral disorders to look for.
By the time I was ready to deliver, I was prepared.  Baby room was prepped, painted and stenciled.  Hospital bag packed and ready to go.  Diapers, rash cream and outfits ready and waiting for the arrival home.  Even the baby bed was baby proofed!
We were ready and everything was going to be perfect!  Being a mom was going to be wonderful!  My child was going to have  all the unconditional love I never had.  Our family was going to be the happiest of families.
Labor That Wasn't In The Books!
Two weeks after my due date, I was begging to be induced.  Since my doctor was out of town for another week, I was asked if I could wait upon his return.   Practically screaming at the nurse my answer, I was admitted the next day.
In the end, my labor lasted 24 hours and the doctor had to use forceps.  Recovery was intense and I was told by the doctor very few women had gone through what I did in delivery.  (This was definitely NOT in the birthing books! )    Reading in ADHD and learning disabilities books, I have read that a difficult labor could be a sign of ADHD.
Early Signs Of ADHD/Oppositional Defiant Disorder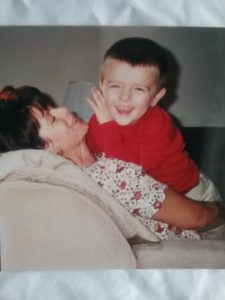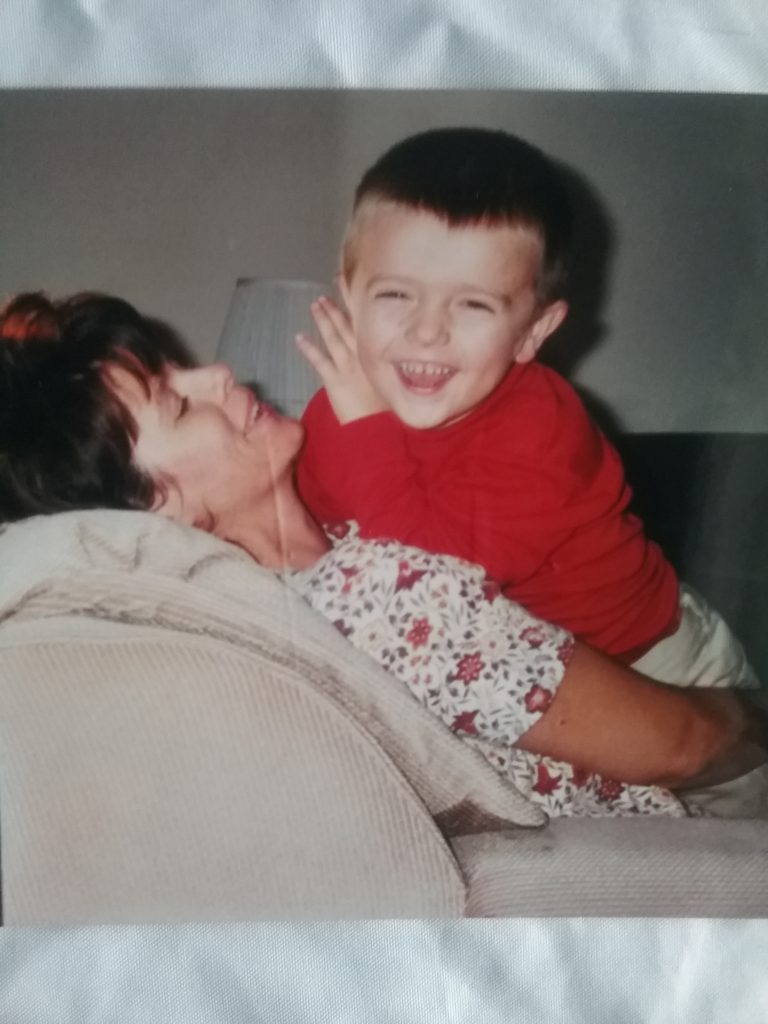 As my son grew, I began noticing behaviors that didn't make sense.  How could this sweet boy I had poured my heart and soul to treat me with such hatred from a young age? Eventually, I found myself asking one question over and over:  What was I doing wrong?
I began to question many things:
Why were other children not defying their parents like my son was when picking him up from daycare when it was time to go home?
Why were other children not talking back to their parents when their parents were asking them a simple question about their day?
Why did my son take off running from me as I dropped him off at daycare, laughing at me as I ran to catch him?
When he was sick, why did he spit on me and slap me in the face when I was consoling and soothing him?
Why did he defy me so much in the doctor's parking lot and the grocery store, that I had to haul him up like a sack of potatoes over my arm, as people stared at us  in disbelief as if he was being abused?
Why did he stand in the doorway and scream bloody murder when I was giving him the simplest task to do?
Why did this child have no fear?
As a mother, I was becoming mentally exhausted and feeling like a failure.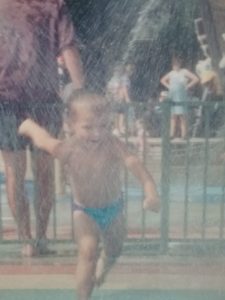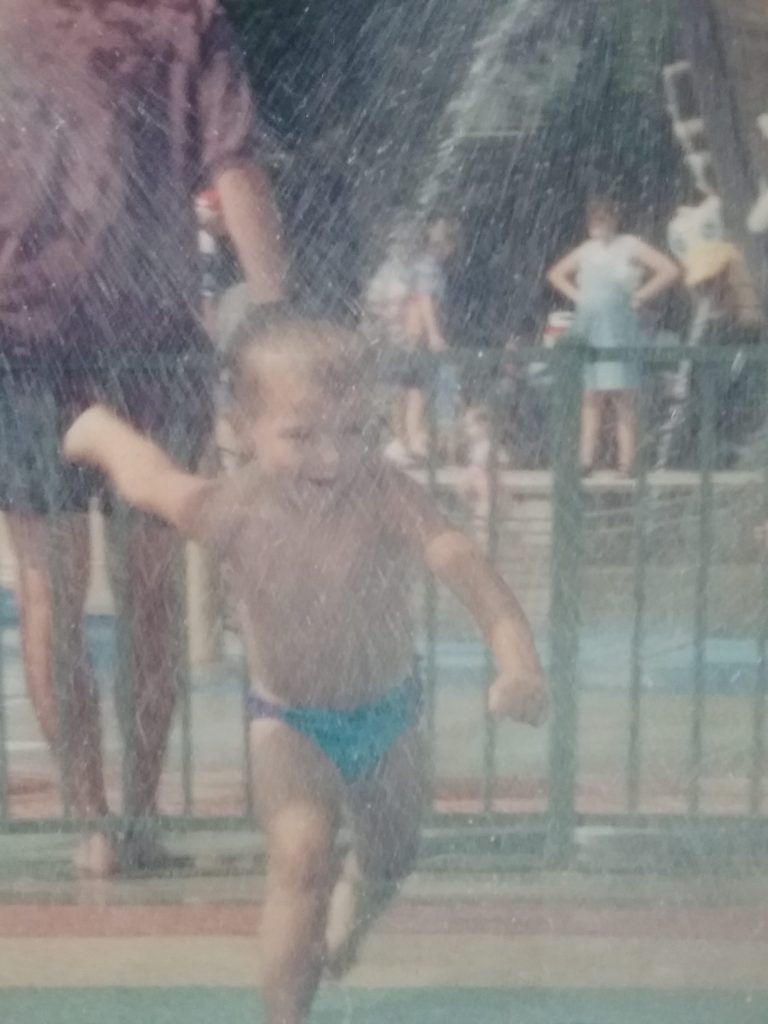 Early ADHD Diagnosis and Medicine At Age 4
Visiting the pediatrician and crying out of frustration, I asked her what was wrong him him?  The pediatrician's answer:  Oppositional Defiant Disorder and possibly ADHD and  Billy needed to be tested.  After a complete evaluation, Billy was diagnosed with ADHD and Oppositional Defiant Disorder and was started on a small dose of Ritalin.  After a two hour evaluation, the therapiste stated he was one of the most active little boys she had ever seen.
And so it began:  years of therapy, experimenting with medications and parenting classes.  If you are questioning why we put our son on medication at age 4, you can read about our decision HERE.  Hearing unwanted opinions of my decision, I started shutting  down.  It became disturbing to me how many times I was told  the reason our son wasn't listening to us was because we needed to "bust his little behind".   Or, we weren't firm enough or taking charge as parents.
Witnessing our struggles first hand with Billy, family always seemed to always have the best answer to our  problems.  We were told "you just need to bust butt and he will listen" or, my  personal favorites, "You aren't being strict enough" and "You are letting him walk all over you".
After awhile,  I started doing something funny that I secretly revelved in.   Instead of disciplining Billy when he would start acting out, I let Billy  "go" and observed t= the "well meaning" family reaction  as they got a taste of their own medicine!
In all honesty, it brought me great pleasure to watch as others grew weary in their efforts to discipline Billy and eat their own crow.
The School Year Struggles
By the time Billy started school, I was one worn out momma.  The constant battling, trying techniques from therapy and taking care of my sick husband had left me exhausted.  Kindergarten was the year Bill decided to his much needed heart surgery.  Watching Billy's first day of school was very important to Bill as he was expected to die during surgery.
Two years later, my husband died.  Since his death,  I have done everything possible to raise Billy alone.  Over the years,  teachers have told me they couldn't stand the sound of his voice.   Some teachers stated they didn't believe in ADHD.  Other parents made snide comments.   Billy would be left out of many sleepovers and birthday parties, which always broke my heart and made me cry.
It truly takes a village to raise a child, especially one with special needs.  Over the years, I grew to realize the teachers that appreciated a child like Billy and the teachers that couldn't stand him.
Homework brought on many shouting matches and meltdowns over the years.  Helicopter parenting had to stop and it was time to start letting  go.  Constant battles of cleaning up his room, homework and demanding respect had worn me down.
Billy wasn't mature enough to get his license at sixteen.  In an effort to teach him responsibility, I told him he would have to work and pay for driving school if he wanted his license.  In accordance with Oppositional Defiant Disorder, Billy stated that he would wait until he was eighteen.
High School Graduation

I remember this day vividly!  Billy wanted to go to a popular private school in Cincinnati, St. Xavier.  Loving the school, but not the school work that went along with it, Billy almost didn't graduate.  Knowing that demands don't work and when push comes to shove, Billy will come through.
Always doing enough just to get by, Billy realized he had cut it to close this time.  One of the hardest things as a parent who had sacrificed a lot for him was to step back and either let him fall or rise.  Thankfully, he rose and graduated.
Since then, he has been maturing, growing and trying to find his own way.
When I hear other parents share how their children are getting scholarships, made the honor roll student or got their Eagle Scout, I have learned something.  That ADHD success is measured in different ways and you can read it my post HERE
My New Normal
For now, I am learning to enjoy this new phase of my life.   In my mid 50's,  I have more time to pursue passions that I haven't had time for until now.  Over the years, I was told my therapists, doctors and nurses that I either needed to become a nurse or write a book.  Blogging is my start.
The takeaway:  I hope my story can help others.  During these parenting years, I can't tell you how alone I have felt with parenting.  Being tenacious is hard and lonely at times, but worth it.
What parenting challenges have you been faced with and how did you handle them?  Please share your story
Please sign up to my e-mail list bellow and receive a Free Anxiety Workbook!