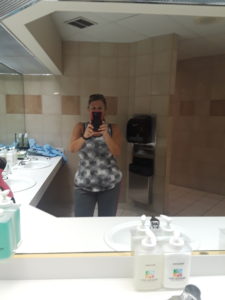 ***This post contains affiliate links and I may make a small commission at no additional cost to you!
I'm Gonna Pump You Up!
In October, Gina, my fitness buddy, was seeing more results than I was and you can read about that in the post listed  HERE.  This post also lists the changes I had made in hopes of not only seeing results, but to also help with how I was feeling.
By November, Gina was increasing her protein intake and I was FINALLY seeing results on the scale by following the anti-inflammatory diet my doctor had put me on by Dr. Weil.  Dr. Weil's book on the anti-inflammatory diet HERE
I had lost 4 lbs and at this stage, I was AMAZED and starting to like the progress pictures of me.  Then, it all started to change on that dreaded day of November 4, 2018.
Falling Back From The Time Change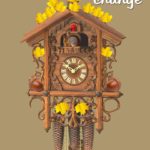 We were coasting along, then, it happened:  THE DREADED TIME CHANGE!!  
The next week, Gina went on vacation and when she returned, found it hard to get back in the routine and missed some classes.  Admittedly, it is hard returning from vacation from a sunny, balmy vacation spot and to fall weather in Cincinnati Ohio.
Still attending classes in Gina's absence, I had my own challenges coming up.  My boyfriend had a total knee replacement on November 16th and he wasn't bouncing back as quickly as he had hoped.  We both had thought we would be attending the gym that next week at home.  However, that didn't happen.
He was in extreme pain and need more care than we thought.  This left me tired and now I was missing classes.
Depression, anxiety and laziness sets in.  As the  leaves fall, so does my attitude:  "Oh well, it's fall. It's cold.  I'm tired.  I don't want to!"  I start straying from my diet and within days, I am sick and miserable.
Falling Back From Falling Down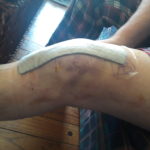 One afternoon, as my boyfriend was recovering, I went back to my house to get some chores done.  In true ADHD form, I was in a hurry and fell down the stairs!  As I carried the vacuum down the stairs, I missed the last two steps and landed at the bottom of the stairs.  I had now entered into the status of the commercial: "Help! I've  fallen and I can't get up."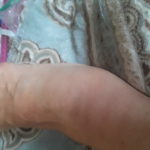 My son took me to the hospital and it turned out to be a bad ankle sprain and not broken.  Good news – but this had set my fitness goals back even more.  Now, more than ever, is when I needed to get outside of my head and use the 5-4-3-2-1 technique by Mel Robbins.  Especially with my upcoming carpal tunnel surgery on December 7th.
5-4-3-2-1
Searching the internet during some learning struggles at work last summer, is when I learned of the amazing Mel Robbins.  Mel Robbins came up with the 5-4-3-2-1 cognitive behavior technique that helped her and millions of others with motivation, depression and anxiety.  Her famous Ted Talk can be viewed HERE and this is video has been viewed 16,704,978 times!
Being so inspired by Mel Robbins and her 5-4-3-2-1 theory, I purchased the bullet journal Mel created and you can view it by clicking on this link HERE.   Mel's technique has truly been life changing for me.  The timing of learning about her 5-4-3-2-1 theory has been life changing for me.  If you are interested in learning more about Mel Robbins, you can find her blog HERE.

Working On What I CAN DO
Despite these minor setbacks, I need to stay focused on what I can do:
Instead of quitting, I can go to spinning and spin within my limits
I can take a walk outside on this sunny day as I write this post
Tracking my food on Fitbit and using my challenge tracker is helpful
Staying on my anti-inflammatory diet is crucial
Setting up an area to do floor exercises and lift hand weights is an option
Attending classes before my surgery on 12-7-18 is needed to keep a good mindset
Knowing myself pretty well, I can easily let these events set me back.  However, I have worked so hard since June, I don't want to throw it all away.  Health and fitness is very important to me.  Especially since I am in menopause and can't get away with as much as I did in my younger years.
December Goals
Gina and I both agree that with the upcoming holidays and weather, finding the motivation to get up early in the mornings is our newest goal.  Just as the seasons of the weather changes, so do we.  And we have to learn to roll with it and not give up.
If you find yourself struggling with this topic, please sign up for our December Winter Weather Tracking Challenge!  Subscribe to our e-mail to receive your FREE tracker and check back and post your progress!