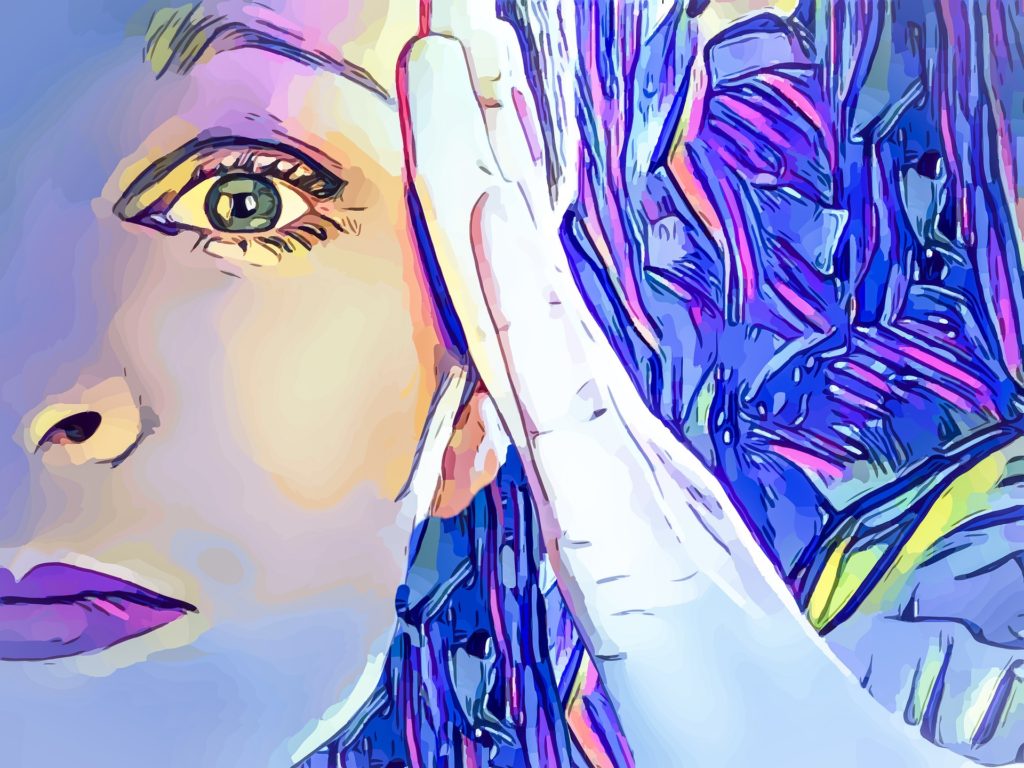 One Way Noise Triggers My ADHD
I had an extremely frustrating afternoon at work recently.   My employer has cubicle walls for us (thank heavens!!) there are days that are more challenging than others.   My employer has provided me with a double headset to cut down on on the noise.  However, some days the excessive noise is a trigger for my ADHD.  Working with people is almost like living with someone.  There is give and take and we have to take the good with the bad.
Why Noise Triggers My ADHD
Working in a call center, it is a given there are going to be loud conversations periodically.  Add to this people chatting, laughing and training, it can be a recipe for frustration for an ADHD brain.  Recently I discovered what it was why the noise levels aggravate me.  A short spurt of noise isn't disturbing for me.  It's when the noise has taken place for extended periods of time.  
People don't realize how hard some of us have to work to be "normal".  For a person that doesn't have ADHD the noise might be a slight distraction.  However, after an extended period of time, my frustration level starts rising.  Blocking out the constant jangle and clutter in order to concentrate, I become frazzled.  My eyes start squinting and I am now more sensitive to light, as if I have a migraine.  Noise volumes become even more sensitive.  At this point, I am frustrated with those around me and am in tears.  Don't they realize how hard of time I am having right now?  Can't they tone it down just a bit?
Actually, they don't.  They are not being loud on purpose.  I have realized it's not all about me.  This is my challenge and I have to find solutions that are best for me.
Choices and Solutions
Now you may be thinking "Just tell them or ask them to be quiet?"  or "Tell your manager".  What I have learned in life, is that you pick and choose your battles.   My coworkers are a great group to work with.  We actually have fun at work and care about each other.  There are times I will share with a few of them what bothers my ADHD.  Yes, I don't want to rock the boat.
Having made the choice to deal with this myself, here are some of the solutions I have come up with:
Having something at my desk that I can quickly access to start quieting my mind
Keeping earplugs at my desk helps when I need to total concentration
Getting up from my desk for a quick break
Going to a bathroom on another floor feels like I am "secluded" for a few minutes (and it's less noisy!)
Keeping stress in my personal life at a minimum is a MUST!  Otherwise, I am more sensitive to everything around me.
Starting my exercise routine in the morning has helped me have a better mental attitude to face the day
Self-care is a HUGE component in my ADHD.  Not only taking my ADHD medication, but keeping on schedule with my vitamins
Not staying out late on weeknights.  I NEED the quiet and solitude when I get home
The Takeaway
The bottom line is that you have to advocate for yourself and do what is best for your situation.  You know yourself best.  Find out what works for you to help minimize your ADHD symptoms.  How about you?  What have you found to work with your adult ADHD?  What makes it worse?  Please comment and share!!
This post contains affiliate links and I may receive a small commission at no extra charge to you.  As with any condition, please check with your doctor regarding any vitamins or supplements.  I am sharing what works for me.