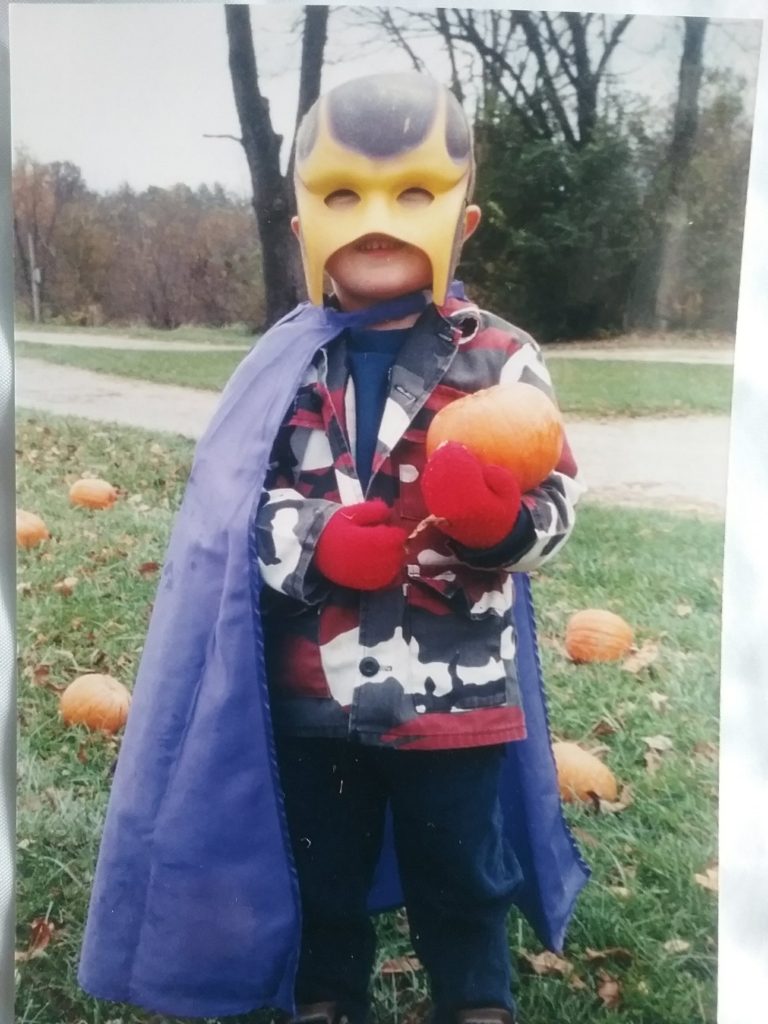 **This post contains referral links and I may make a small commission at no cost to you to help with the expenses of running this blog. Thank you!!***
What is ADHD?
ADHD refers to Attention Deficit Hyperactivity Disorder.  A child with ADHD has a part of their brain wired differently and it is a medical condition.
It has been my experience with an ADHD child their cognitive skills are lacking and takes longer to develop.  This doesn't mean they won't get where they need to be – it's just going to take longer. 
As a parent of an ADHD child, your life will be different than most.  If you are reading this blog post, chances are you are reaching out for help in how you are feeling and you are trying to gain understanding in how to help your child. (And yourself!)
Personally, I started to feel like a failure as a parent very early on and the feeling has carried with me for years. 
With this post, I want to do something different instead of pointing out the "bad" in our children first thing. 
What is the best piece of parenting advice I wished I had been given when my journey started?
Read below.
What Are the Superpowers of ADHD?
Here is what I wished I would have been told first hand:
Despite the struggles and frustrations of ADHD, remember your child possesses a heart of gold. They are not bad children, yet are treated badly at times by everyone and that takes a toll on them mentally.
I speak from experience and wished I would have had more patience, but I now realize having adult ADHD myself made my parenting skills worse at times.
Here are some of the great superpowers of ADHD kids (and adults):
They possess a heart of gold
Can think outside of the box at an early age
The ability to handle crisis situations extremely well
Hyper focusing is an amazing thing when put to use
Creative
When we are frustrated with our kids, we need to close our eyes for a brief second and remind ourselves of the great qualities our children have.
A Lesson I Learned From My Charged Child
In kindergarten, my son taught me an invaluable lesson I had to be reminded of as an adult.
Picking Billy up from after-school care one day, I immediately went from a 0 to a 10 when I saw two other children screaming and punching my child in the back.
Furthermore, my son was not fighting back!
Where were the teachers? Talking amongst themselves and not paying attention.
Without hesitation, I ran over and removed these children from mine. Then I went over to the teachers and brought this to their attention and removed him from the program the next day.
More importantly, it was my son's response to my question when we got in the car that made me feel like an epic parent failure.
Me: "Billy – Why didn't you defend yourself when these children were yelling and punching you? Why didn't you fight back?"
Billy: "But mom, then I would be a bully just like them." OUCH!!
Enough said.
Childhood Symptoms of ADHD
There are several symptoms of child ADHD and no child will be the same. Keep in mind, even though these symptoms overlap with children that don't have ADHD, these symptoms last longer, are more intense. Also, ADHD kids don't "outgrow" their symptoms anytime soon.
Child ADHD symptoms are as follows:
Having an unusual abundance of energy
Losing items repeatedly
Staying on task
Not listening
Interrupting constantly
Trouble waiting their turn
Fidgeting
Can't sit still (Not even for a brief time out)
Managing or regulating emotions
Extreme difficulty doing homework
Not finishing tasks
One summer I had taken my son to a nearby water park for him to release some of his energy. Even though he was having an awesome time, I watched him cut in line at the water rides.
Before I could reach him to discipline him about what he had done, my heart broke. Why?
Because I heard the other kids start to yell at him and call him names. More importantly, my son didn't seem phased by the other kids' behavior at all. Billy's intense focus was intent on getting on the water ride.
How Do I Know if My Child Has ADHD
If you are questioning whether your child has ADHD, start keeping a log of behaviors at school and home.  
Then contact your pediatrician for an appointment to discuss your findings and possible next steps. 
Another question to ask yourself, (as painful as it is): "Is your child getting left out of parties and sleepovers?"
If the answer is yes, chances are something is going on. When I realized what was going on, it was very painful to realize my child was being left out.
How Do You Discipline a Child With ADHD?
This was exponentially difficult for me as my son also had Oppositional Defiance Disorder.
Fortunately, my son did listen to other authority figures and only displayed his extreme defiance with me and a select few family members. 
What I can tell you from experience is that the "old fashioned" discipline I was brought up on didn't work.  In fact, it backfired on me and made disciplining him worse. (More on those details at a later date!)
In short, you will have to experiment with different reward methods and find out what reward system works best for your child. 
Some examples are:
Make a "prize" jar. When they do something good, they get to pick a prize!
Do they have trouble taking medicine? If they take their medicine, they get a prize!
If using a chore chart, have your child suggest rewards they would like to earn.
Spending time alone with just mom or dad
How Do You Treat a Child with ADHD?
This will be up to your pediatrician on the next steps.  After describing his behavior, along with my frustrations and concerns, is when the doctor decided to test my son for ADHD and Oppositional Defiant Disorder. 
After he was thorough evaluation, Billy was put on medicine at the age of four.  Did it break my heart?  Yes.  
In addition to us attending therapy, Billy was started on a small dose of Ritalin and the difference was incredible.
At that point, it was becoming a safety issue. As much as I didn't want to put him on medication at such an early age, I had to do what was best for him.
Natural Remedies for ADHD in Children
However, this was also the beginning of testing a long list of medications on what worked best for him long term.
If you are looking for an alternative route, there are natural options and changes in diet that may help your child in place of ADHD medication.  Please remember to check with your doctor first.
Such as:
Researching the effects of foods containing dyes and preservatives
Natural supplements – Such as zinc, magnesium and B-6 vitamins
Essential oils
Participating in sports to release their energy
Being aware of food allergies
Monitoring their sugar intake
Setting limits on electronics
Although we explored some of these options, we noticed very little difference in our son's behavior.
In hindsight, the best natural approaches for us were watching his sugar intake and keeping him active in sports. Explore options to see if any of the natural approaches work.
In The Long Run
I wished I could wave a magic wand and tell you this is going to go away soon. However, ADHD doesn't "just go away". ADHD can be better managed once you find what works best for your child, your family and at school.
Pay attention to their "triggers" as this will help pinpoint their behaviors that can be discussed in therapy.
More importantly, if you find yourself secretly hating your child at times, this is completely normal. ADHD children test parents' patience like no other. Over time, it's normal to have feelings of resentment.
How are you handling your parenting ADHD moments? Please share below and sign up to receive future posts and more!