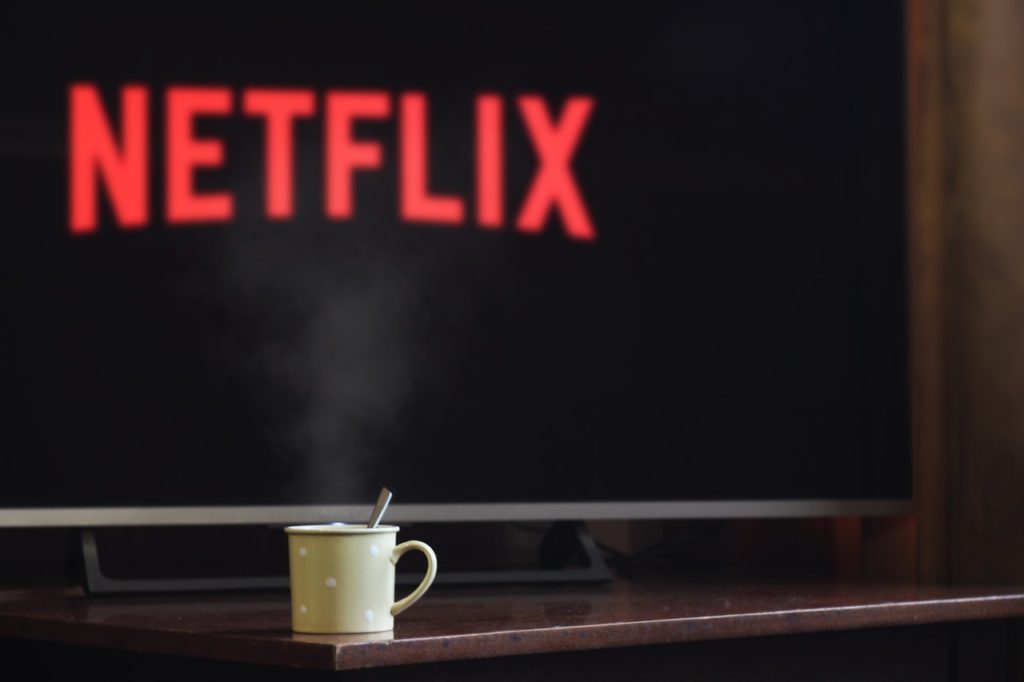 What is the definition of procrastination? Mirriam-Webster's definition of procrastination is this: "To put off intentionally or habitually" or "To put off intentionally the doing of something that should be done."
Does this sound like you? Chances are, the answer is an astounding "Yes!" or you would not be reading this article. If you need help on how to stop procrastinating, keep reading!
Frozen in Time
As the days and weeks go by, my procrastination increases and it gets harder and harder to make myself get moving. Even though I know I need to disengage my brain and get moving, my brain feels frozen in time.
The knot in my stomach grows as does the lump in my throat as I keep binge-watching Netflix and snuggling with my furry baby.
Once again, another weekend flys by without my well-intended Friday To-List unchecked as I head to work to start another work week.

Behind The Eight Ball
Then the frustration sets in. What has caused me to make an art out of procrastination? Why am I not like others who have no issue in creating their To-Do lists and checking them off with satisfaction? Determining this answer for me is maddening.
Staying behind the eight- ball for years has caught up with me. Seeing the results of my years of procrastination, I realize I am ready and need to change.
Learning all there is to about blogging, I got overwhelmed a few months ago and procrastinated on my own blog. Now, I regret it and have learned I MUST stay motivated, even I am not seeing the results I want at the time!

How does procrastination affect your life?
I am not alone on this journey either. I hear it every day in the calls I take as a Customer Service Representative. Callers are in a panic over misplaced bills, letters and other important matters they too have let go in their own chaotic lives.
Read below for some of the blunders that I have needlessly created in my personal life:
Not paying bills on time leads to late charges and bad credit
Not submitting things by the due date, leads to left out opportunities
Not doing the laundry leads to no clean clothes
Not meal prepping for the week leaves me eating unhealthy food and costs money by eating out
Not cleaning out my purse weekly leads to a junk-filled mess and I can't even find my keys!
Once I was so overwhelmed in life, my electricity was turned off and I had to pay a $250 security deposit.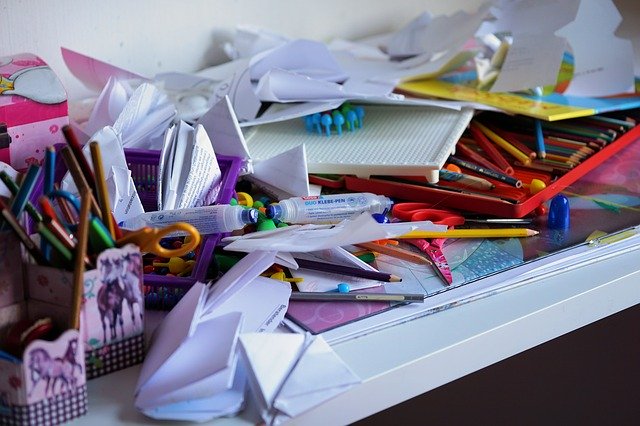 Because us ADHDrs are so BORED with these important, menial tasks, they pile upon us until we find ourselves struggling to find ways to get out of the mess we have created.
Does ADHD cause procrastination?
ADHD doesn't cause procrastination. All of us procrastinate at some point in our lives. However, those with ADHD suffer have a harder time at jumpstarting our brain to get motivated.

According to PsychCentral.com those with ADHD will procrastinate until the ends of the earth if the task isn't interesting. Having ADHD myself, I agree with this statement and here's why.

Squirrel!
Which of the following do YOU think I find more interesting?

Admiring the new shiny objects at the craft store or sorting piles of papers
Searching Pinterest or paying bills
Netflix binging or budgeting
Snuggling with my furbaby or organizing my papers
If you have ADHD, you guessed it! The first option is interesting and keeps us engaged. The second one – not so much! Why? Because chances are we have let them pile up so much we can't comprehend digging ourselves out.

What causes procrastination in the brain?
Jessica McCabe from How To ADHD sums it up best in this YouTube Video of why we procrastinate and I couldn't agree with her more!

Now, how do we stop (or get better) at procrastination?
How do I stop procrastinating with ADHD?
JUST START! Sounds simple, right? Then why is it so difficult to do so?
People with ADHD find great difficulty in just getting started! Jessica McCabe is correct in stating it takes a great deal of effort for us to us to "flip the switch" in brains to GET MOVING!

Watch this great video by Jessica McCabe that is on-point on how to start a task and not get overwhelmed.

Three Ways to Change Your Thinking
Here are three ways I have learned to change my thinking that has helped me manage my procrastination:
Quit Magical Thinking – How many times have you overestimated the details, timing, etc. and overlooked the steps of completing a project? Hence – this is why I have umpteen unfinished craft projects!
Stop OVERTHINKING! When you start second-guessing yourself and work yourself into a frenzy of which way is better, STOP! Chances are your first thought was accurate and move on!
Stop Hyper Thinking (aka Hyper Focusing) – This one became especially bad last year for me. I studied and learned so much about blogging, that I would become so engrossed for hours at a time, I would end up in tears.
Three Ways to Overcome Procrastination
Here are three techniques I use when I finally start to tackle those piles or work on a project that is going to take time:
Realize Things Don't Have to Be Perfect To Get Started! I started with writing down 5 one minute daily tasks to start "flipping the switch" in my brain to get small tasks done.
Breaking Things Down in Steps Is a MUST! I am learning to change that "magical thinking" mindset and being more mindful of what success really looks like. Which is, breaking down large projects or tasks into steps.
The Pomodoro Technique – This is where you set a timer for 25 minutes and work in "chunks" of time and then take a 5-minute break! This technique has worked wonders for me and now I don't hyperfocus anymore!
Sign up to receive your 5-day Procrastinating Challenge and other blog info! Super Simple and Easy to Read!
Try it for 5 days and report back your results!
How has procrastination affected your life? Do you have any tips and tricks that have helped you? Please comment and share below!