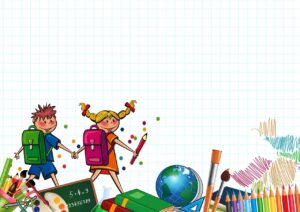 How Does ADHD Affect a Child's Learning?
The truth is, each child is different and there is no "one size fits all" approach to figuring out how ADHD affects an individual child's learning.
Even before the pandemic, parents wondered at times if homeschooling would be a better option for their ADHD child.
However, there are known common ADHD traits that affect every ADHD child's learning, such as:
Requiring more individual attention to keep the ADHD child focused
Problems with Executive Functioning which makes organization harder
Having too many distractions which leads to not staying focused
Being told multiple times to stay on task in order to complete the task
Whether an ADHD child is in a traditional classroom or is being homeschooled, ADHD affects a child's learning. The key for any teacher or parent is to find what "clicks" with that specific child in order to learn and to create a plan to launch them for success!
State Rules on Homeschooling
It is imperative you do your research and review your state's Department of Education requirements for homeschooling as each state's requirements are different!
Your state's website will provide you with invaluable information you need to know before making an informed decision to homeschool your child, from free resources, online learning resources and more!
For example, since I live in Ohio, and when I went to Ohio's Department of Education to learn the requirements for homeschooling, there are requirements for not only the child but for the parents as well.
That being said, the parent is responsible for keeping track of the 900 hours of the required curriculum requirements. If you are a procrastinator like me – don't worry – I've got you covered so you can start your homeschooling binder NOW!
I found it interesting in the state of Ohio a child be enrolled in school part-time and be still be homeschooled.
This is a wonderful option for the struggling ADHD student to give them that balance at school and home and they can still socialize and play sports to burn off their energy!
What Documentation is Required For Homeschooling?
Remember: Don't neglect to review your state's Department of Education for homeschooling requirements as each state has different requirements.
However, most states most likely are going to require you to keep a list of the hours and subjects taught.
In addition, you will need to keep track of their test scores throughout the year as well as the upcoming years.
In essence, you need to keep track of the child's progress from year to year and you will need to show document the child is progressing.
Sign up below FREE Homeschooling Tracking Bundle to help get you started on your journey to homeschooling!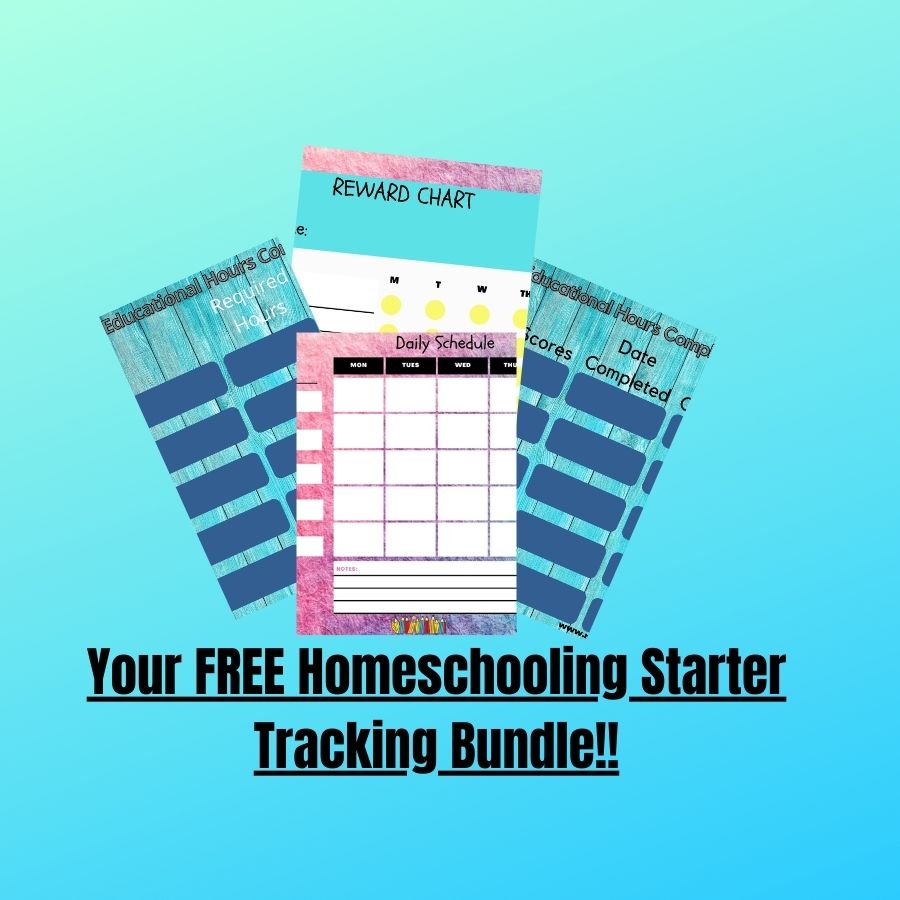 Is Homeschooling Good for the ADHD Child?
It all depends on the child, their learning style, and how they are with their parents. If the child is defiant with their parents, it might be more of a challenge. Or, parents may have to learn how to teach a different way than in the traditional school method.
However, with my experience parenting my own ADHD Oppositional Defiant child, I often wonder if homeschooling Billy would have been a better option for him.
Homeschooling at that time was not the buzz word it is now and our family dynamic was very different than most at the time.
Why? My husband was terminally ill at the time and our family dynamic was stressful. Homeschooling at that time was not an option.
Ways to Get Your ADHD Child Motivated for Homeschooling
Here are some ways to get your ADHD child involved in the homeschooling process:
Let them help with the daily curriculum having by having them write out what they think a daily curriculum looks like. Compare it to yours and modify it if necessary. (Remember – the key here is compliance while getting the schoolwork done.)
Make a reward box full of prizes from the Dollar Store. When your child completes their daily tasks, they can get to pick a prize! (And they can get involved by decorating their prize box too!)
Have your child responsible for updating their Reward Chart when items are completed
How Can I Help My Child Continue Learning During the COVID-19 Pandemic?
2020 will go down in history for being a year like no other. There have been numerous changes for everyone and children are no exception.
Their routine has been rocked to the core more than ours and this can create havoc for any child, let alone an ADHD child.
Read below for some ideas on how to get your child involved in the homeschooling process:
Use fun timers during the day to adhere to the daily schedule
Take exercise recess breaks (not screens breaks)
Create a distraction-free study space
Tie in screen time as a reward for night time if they follow the day schedule
Make learning as fun as possible! There are TONS of FREE online interactive learning games. (Don't forget your online library is a plethora of FREE online schooling resources!)
Create a curriculum and post it to the fridge, to a wall, to their bedroom, bathroom, etc.
Can a science project be taught in the backyard or a park for the day?
Field trips to a museum can be a fun and different way to learn
The most important piece of advice I can give: Try to remain calm Momma! Homeschooling is not going to challenging at times. Use the Poker Face Method if your child starts challenging you to help you keep your cool.
How to FindHomeschooling Resources
Now the quest begins on where to find resources to help with the ADHD child's homeschool program. (Please note – these resources are in addition to any resources provided by your state program.)
I didn't have much luck when searching for free online games and I would suggest not wasting your time and stick to what your library, school and state can offer for free resources.
In addition, don't forget to review the free resources on your library's website to see what tools are available to assist you in your child's ADHD homeschooling program as well. Our online library actually has FREE tutoring!
My ADHD son, Billy, was VERY hands-on and I was on a constant quest to find ways to keep him engaged.
For science, there are many of the science projects you can make by items you most likely already have in your house already.
If you need some inspiration, watch this video from Boogy Kids on You-Tube. There are some seriously fun things kids with ADHD will love, including me!
Is Homeschooling Good for ADHD?
It all depends on the child, their learning style and how defiant the child is with their parents. If the child has Oppositional Defiant Disorder, it might be more of a challenge to get the child to comply with a homeschooling curriculum.
That being said, there is always a reason for defiance and maybe the child isn't happy attending school all day and homeschooling could be a welcome change for the Oppositional Defiant child.
As with anything else, you have to learn through trial and error with your child to see what works and doesn't work with them.
Ways to Get Your ADHD Child Involved
It's hard to get any child involved in their schoolwork, let alone the ADHD child. Engagement is key to keeping their interest and keeping them involved.
Here is a list of simple things you can do to keep your child engaged in learning:
Try letting them make up the chart or curriculum for the day to get them more interested in their day. Ask them if they want to work on just one or two subjects a day versus several subjects a day at school and being interrupted by all of the changes that take place during the course of a "normal" school day.
Have them follow a routine as if they were attending actual school. Such as, getting up at the same time each morning, breakfast each time, etc. It will help everyone mentally to stick to a routine as much as possible.
Find some You-Tube videos together on cool science projects to make for school and get them engaged. This will spark more interest in the ADHD child and they will be more likely to comply when it's time for science!
More importantly, listen to your child and if you find something that works best for them – TRY IT!!
The TakeAway
There is no easy answer right now. Yes – the pandemic has forced many changes on us we have had to adjust to.
Now that homeschooling might be a viable option for you and your family – you owe it to yourself to explore all the options out there in order for your child to succeed.
Do your research and make the best informed decision possible. Remember – it NEVER hurts to try something new.
YOU are your child's voice and YOU know what is best for you and your child.
Sign up for your FREE Homeschooling Starter Bundle Today!