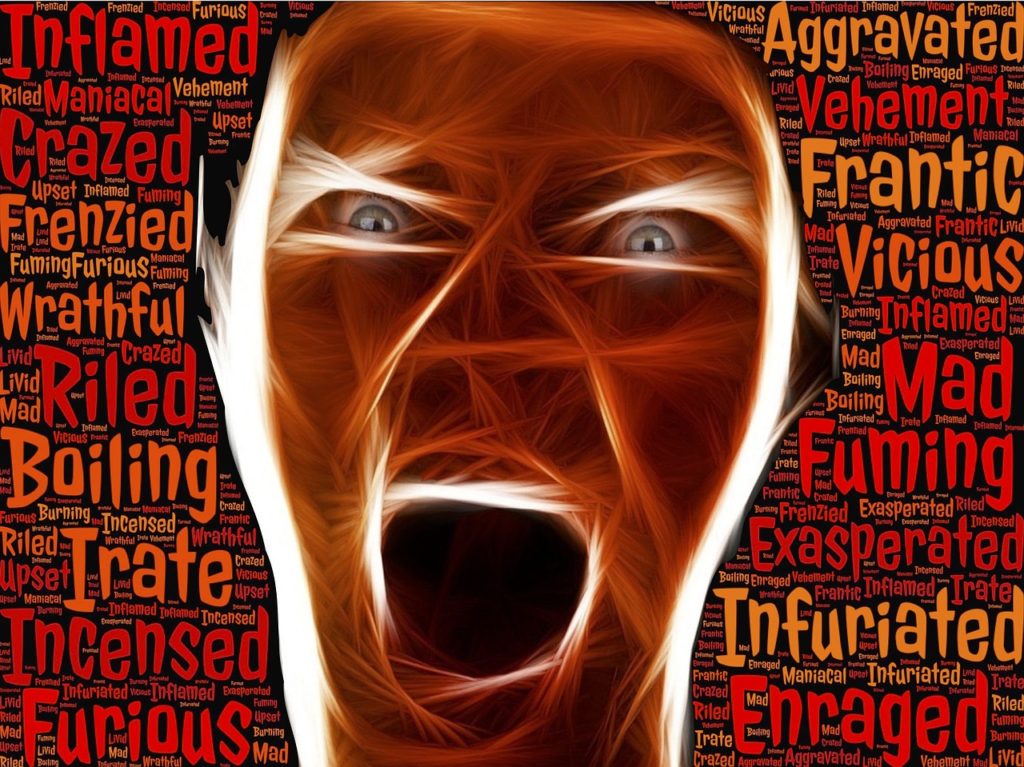 **Please Note: This post contains referral links and I may make a small commission at no additional cost to you**
All Sunshine and Rainbows!
It was eons ago when I was so excited to be pregnant with our child! Hating my child was never going to be an option for me as a parent.
Having grown up with a bipolar mother, I had my parenting plan down pat!
I was going to make sure my son would not experience the emotional abuse I had experienced growing up.
Learning from my mother's mistakes, I was confident the relationship between my son and I was going to be 100 percent different.
My child was not going to be mistreated, unloved or unwanted.
Our son was going to be much happier than I was as a child and we were going to have an awesome relationship.

A Glimpse Into The Future
Before giving birth, I had witnessed a scene at a park one day taking place between a parent and child.
The frustrated parents were trying to gather up their daughter to leave and the daughter was throwing a meltdown of epic proportions I had never witnessed in a child.
Smugly, I wondered why the parents couldn't control their child and blamed the parents.
At the time, I had no idea what I had witnessed with a glimpse into my future and I would soon be eating my crow.
The Beginning of the Storm
Shortly after bringing our son home, he became colicky, gassy, frustrated, and cried constantly.
The intensity of his emotions was starting to concern me. Having not witnessed this intense behavior before in any of the children I had babysat for in my teens, I was becoming quite concerned.
Now you might be telling yourself the same thing I did – this is normal behavior with a newborn!
The sunshine and rainbows were fading quickly and a new storm was starting to roll in.
As time went on, I had the nagging feeling in the pit of my stomach something wasn't quite right.
Now, I had become the mom walking around the neighborhood with her screaming child trying to soothe him as others looked on.
Calling the doctor for advice had become a weekly occurrence to find out a reason for Billy's behaviors.
Changing Billy's formula, discovering gas drops and other ways to soothe him became my #1 mission in life – yet I had the nagging feeling I was failing at normal.

The Early Years of ADHD Parenting
Looking back, I realized the symptoms and behaviors my son were having was just the start of ADHD and Oppositional Defiant Disorder.
Here is a brief list of what I was experiencing until my son went on medication at the age of 4:
In the grocery store, my son would have a meltdown when he heard the air-conditioner or furnace vents kick on
Why were other parents not having to put bungee cords around their stereo systems because my children refused to listen to the word "no"?
My son would hit and spit on me in front of others as I picked him up from daycare when he was sick or had a bad day
I would sit for hours outside his door at night trying to get him to sleep in his crib and bed by himself with no luck
His energetic personality had no fear and it concerned me so much and I was afraid he was going to get hurt
Now, I was exhausted, feeling like a failure as a mom and starting to resent my son.
What were we doing wrong? We changed his diet, tried different parenting techniques and chore charts. Yet, nothing was working!
Failure was now at the forefront of my mind daily.
Defeated, I called our pediatrician in tears for help.
During our visit was the first time I had heard of Oppositional Defiant Disorder and ADHD in young children.
This YouTube video from Dr. Francine Conway provides a great depiction of what the ADHD/ Oppositional Defiant Disorder child and parent experiences together.

Failing at Normal
Over the years, I was judged and misunderstood by other parents on my parenting skills.
As my son went through his school years, I heard the following comments from other parents and teachers:
"Wow – I can't stand the sound of his voice." ( From his 5th- grade teacher)
"Your child is so hyper and it's annoying." (From parents at sports functions)
"Why can't you control your child? He really is too much."
Other kids ignored him, made fun of him and left him out of parties and sleepovers
"Well, I don't believe in medicine and I don't teach that way." (From his second- grade teacher)
Realizing other parents and teachers were giving unwarranted advice, is when I started cutting people out of my life that didn't bring value to what I was going through raising my son.
Hating My ADHD Child – Part One
When my son started entering his preteen and teenage years is when I started to experience feelings of hate and resentment toward him.
From a mother's eyes, I was doing nothing but showing unconditional love for my child with little results. Since my husband died, I made it my main priority to be there for him – no matter what.
As mothers, we give up so much for our kids and put ourselves on the back burner.
In addition, I didn't have a spouse to lean on and help me and the stress was unreal.
Hating My ADHD Child – Part Two
As time went on is when my hatred and resentment grew for me ADHD child and here are some of the reasons why:
My son was so defiant with only me and over time it wore me down and I became resentful
Knowing I was a good mother and giving 100 percent, with little results, hurt
His continued negative and hurtful behaviors toward me were hurtful
Making fun of our small house, financial means, etc. were hurtful
Having social services called to our house over accusations of mistreated was extremely embarrassing and hurtful (and the case was dropped!)
Hearing other parents boast of their child getting scholarships, etc., peaked my envy and resentment
I was taking my child to the recommended therapists and doing my suggested "homework" each week yet, nothing was working.
More importantly, no one could provide me with answers WHY it wasn't working.
My child was not connecting with any of the therapists and I was at my wit's end.
Furthermore – I was scared. What in the world was I doing so wrong?
It's OK to Hate Your Child
Now, let's get to the nitty- gritty of why I wrote this post!
Parents – it is COMPLETELY NORMAL and OK to hate your child at times!
Why? Because these types of children have different behaviors than other children and it takes learning different parenting skills to parent these types of children! (In fact, we need to give ourselves a HUGE pat on the back for all we do as parents!)
Please watch the TedEx talk from Jenn Jordan, a local radio host in Cincinnati, on how she felt raising her autistic child.

Can you relate to what Jenn was talking about? I know I did and this is a realistic view of parenting a child with behavioral difficulties.
Next Steps When You Hate Your ADHD Child
As Jenn Jordan talked about in the above video, at the end of the day, we love our children unconditionally and we DO NOT GIVE UP! (Even though it may not feel like it at the time.)
We are committed to unconditionally loving our child.
As frustrated as I was, I didn't give up and kept knocking on different therapist's doors to find a therapist my son would connect with.
Then, the unthinkable happened!
My son met a therapist that he felt FINALLY felt a connection with.
This, my parents, was the beginning of the seedlings being planted for a major harvest later in life.
Baby Steps
As time went on, the therapist and I felt it was best to let Billy spend the whole hour with him instead of both of us in the room.
My son and I had a habit of battling in front therapists and this was not beneficial to anyone.
Each week, I would email the therapist about the issues that were going on and the therapist would address them with Billy.
Over time, I began to see a slow, gradual improvement in Billy.
Parenting – Starting Over
Gradually, I realized how much my own ADHD affected my parenting.
It felt as if I had to throw everything I learned about parenting out the window and start over.
In order to help Billy, I realized I needed to make the following changes in my parenting style:
Stop reacting to his behavior and use the Poker Face technique
Let up on the intense parenting skills I was used to growing up
Give him space to start figuring it out
Realizing ADHD children are behind in their cognitive skills
I also discovered a program that helped me deal with Billy's Oppositional Defiant Disorder was from Mark Huttman of My Out of Control Teen that helped me as well.
Moving Forward
Boy, would I love to tell you if you do X, Y, and Z – things will get better.
Sadly, that is not the truth. It's a lot of trial and error, blood sweat and tears, and not giving up.
How I Handled the Stress
During these difficult times, I would use the Poker Face Technique, go into my room, and start journaling. I am a big believer in writing down feelings in times of trouble.
Journaling is a stress reliever and calms us down. Please see this set of positive journals that is helpful for writing down any stressful events in our lives!
And, if you are like me, you want to get a new set of pens for your new adventure!
Journaling will also help you when you are at the therapist's office and when the therapists asks what has been going and how you are feeling.
This way, you won't be sitting in the office hearing crickets while you try to answer this question!
In The Meantime…
Sign up to receive your FREE 3 Minute Parenting Challenge the next time you are stressed!
Having a plan ahead of time for yourself will help diffuse a potential meltdown with your child.
It's a start on this long journey of keeping your emotions in check.
Please share your story and what has helped you handle your emotions of raising your child!