Empty Nest Syndrome For the Non ADHD Parent
I discovered that Empty Nest Syndrome for ADHD parents is vastly different that other parents.   Non ADHD parents' behavior is drastically different from the ADHD parent.  For non ADHD parents, as time progressed for their kids' departure, they experienced a great sadness that I had yet to experience.
These parents had spent many hours of preparation for the perfect graduation party for their children.  Therefore, non ADHD parents were teary eyed as they sorted pictures of their children throughout the years for their memory boards to be displayed.  Perfectly synched music with the child's events had been prepared to honor their child.
Loving displays had been prepared of their child's milestones.  From a handwritten letter in child's prose, to the display of the straight A report cards and book reports on display.   This type of child properly greeted guests with politeness, sharing their pride of their upcoming journeys.  Studying skills had been followed as well as their parents' advice for college preparations.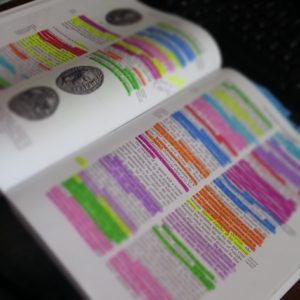 Empty Nest Syndrome For the ADHD Parent
In contrast, I was happy for the non ADHD parent, yet envious of what I was not able to experience.  There was much envy of these parents who had not only been able set the expectations of academics but their kids actually listened.  My eyes welled up with tears of envy and I swallow the lump in my throat.  As a result, I feel like a failure wonder where I had went wrong.
Hours were spent in hopes of getting my ADHD/ODD child's homework to look like the picture above.  Each night, I was met with extreme resistance and fighting ensued for hours.  Many nights had been spent screaming, pleading and crying to get him to complete tasks.  Endless chore and sticker charts had been created and used, but to no avail.  Doctor's appointments through the years had been costly in trying to find the right dosage of medicine to focus.  Hundreds, if not thousands, of dollars had been spent over the years on cognitive therapy.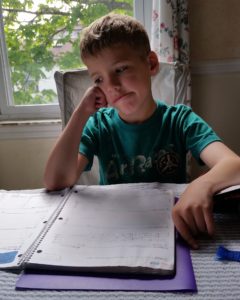 Fellow students, teachers and coaches had expressed their frustrations over the years with my child.  Even though you can relate to their emotions, you still have compassion for your child.  You are their voice.  Hence, it hurts to hear your child has been left out of birthday parties and sleepovers because of their boundless energy.  Especially relevant is the fact that their teacher shares with you she can't stand the sound of your child's voice.  Raising a child with ADHD/ODD is an extreme challenge.  Especially alone.  I am exhausted.
Conclusion
By the time an ADHD child graduates, parents are exhausted.   Empty Nest Syndrome was welcomed.  There were tears of joy as I dropped him off.  Finally having the house to myself felt glorious. Being a widow and raising my son alone had left me exhausted.  In retrospect, I owed it to myself for this much needed break and I refused to feel guilty.  Having ADHD myself had given me the much needed energy to survive these hard years.
In comparison, non ADHD parents and ADHD parents both love their children.  Both sets of parents want to see their child succeed.  However, the definition of success between these two very different sets of families is different.  They both come with their own price and challenges.  In conclusion, I have had to adjust my expectations and my parenting style.
What has been your experience with your ADHD child as they leave for college? Please share your story.