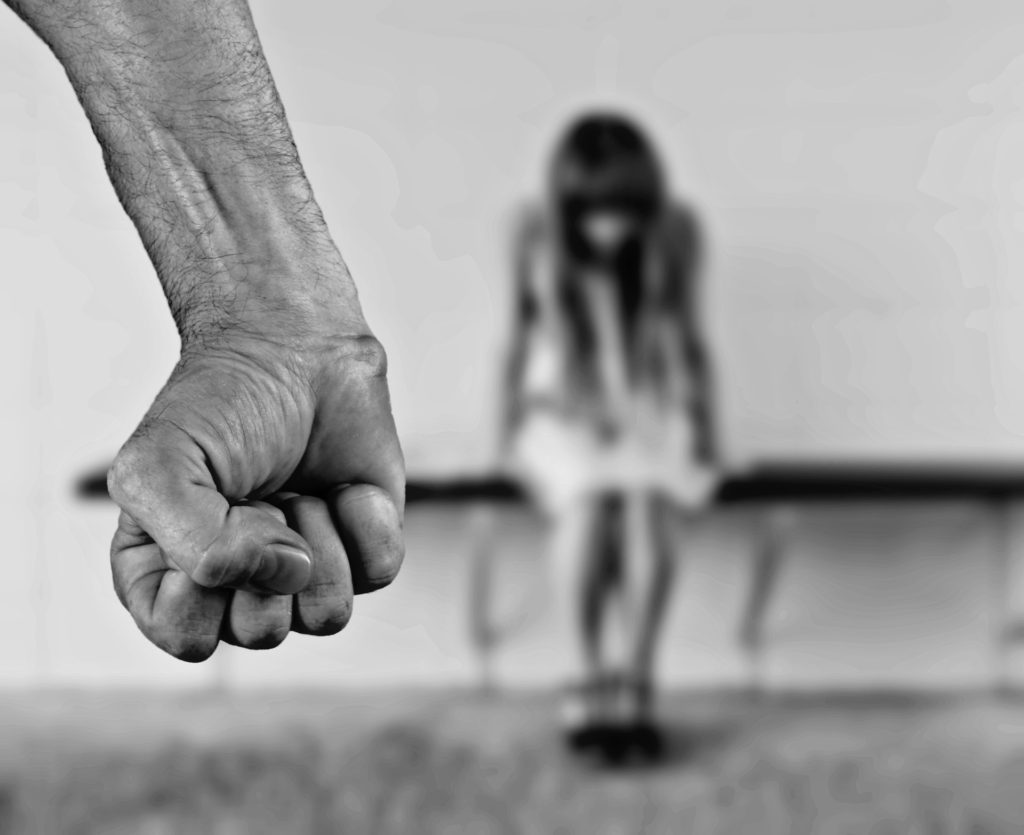 ***This post contains referral links and I may make a small commission at NO ADDITIONAL cost to you to help with the expenses of running my blog. Thank you!!***
Eloquently, my sister seemed to have it all. A fancy car. A large house in an upscale neighborhood, along with elegant clothes and meticulously polished nails at all times. Domestic violence is the last thing I thought would be taking place in their household.
As a result, the housewarming party soon followed their house purchase. At the party, everyone oohed and awwed over the new house and all of its fancy trimmings.
More importantly, at these gatherings, my husband and I sat quietly as my brother-in-law showcased his latest purchase, trip or promotion.
Therefore, I cried all the way home from her housewarming party. In retrospect, I was resentful of being a caregiver at such a young age and having an ill husband. My life was very different from my sisters.
Driving home from the housewarming, my now deceased husband said something to me on that seemed to be a premonition of my sister's future:
"You don't know what is going on behind closed doors."
My sister was living the high life while I was in the trenches of what marriage vows were all about.
The Start of Domestic Violence – Keeping Up With The Jones'
When visiting my sister in her new city, I felt as if I had entered a new world. Kroger's and Starbucks were not as plush in the city I lived in.
At family holidays, every place setting had to be perfect. Every glass had to be sparkling. The children had to eat in the next room, away from the adults and fancy china place settings.
I became quite uncomfortable during these visits. I parented differently. I lived differently. I dressed differently. I was just different.
When my sister and her husband traveled for company trips, my sister had to look impeccable. She had to wear makeup at all times. Her outfits had to be exquisite. She had to look picture perfect. She became his trophy wife.
From all outside appearances, my sister's life seemed to be perfect! Unknowingly, this is when domestic violence was starting to take place.
The Aftermath of Domestic Violence – The Price For Keeping Up With The Jones'
Christmas of 2011 is when I realized there was something amiss with my sister. Gravely, my husband had been right – I had no idea what was going on behind their closed doors.
It's been twelve years when I first learned of the emotional and physical abuse that was taking place in my sister's house.
We were playing games with the children and enjoying our lemon drop martinis. Everyone was having a great time by the tree. The fire was crackling and Christmas music was playing in the background.
In hindsight, I was trying to make a "new normal" for my son and me after I lost my husband.
Later that evening, my sister passed out at the table as we played games with the kids. I had never seen my sister in this state.
I was also confused as we both had the same amount to drink. Yet, I was nowhere near that intoxicated.
Even at that moment, I didn't realize the depth of her drinking. Or her reasons to drink in that capacity.
Until she showed me one day the domestic violence that was taking place behind those closed doors.
Like Night and Day
From the time we were little, my sister and I were mismatched. She was skinny and I was heavy. I enjoyed school and studying and she hated school.
I was the sister that loved going to parties, clubs and dancing. Not wearing much makeup was my motto, while she painted her face like a canvas. Putting on my pajamas as soon as I got home was my jam, while my sister slept in her jeans and makeup.
Yet we were like two peas in a pod from the emotional abuse we suffered from our bipolar mother.
When I first learned of the emotional abuse that was taking place, I was sickened. I offered suggestions, a place to stay and told her to leave.
All of which fell on deaf ears. When my brother-in-law spoke to her rudely during my visits, I would intervene.
Eventually, she walked on eggshells when I visited.
Even then, I had no idea the depth of abuse that was taking place behind their closed doors. I never saw any bruises. She never spoke of the verbal and emotional abuse that was taking place.

Several years later, my sister shared the terrifying truth with me – she sent pictures of the bruises all over her body and her tear-stained face.
I was sickened beyond belief. My heart literally broke into a million pieces. How did this happen? How was my sister now a domestic abuse victim?

Progressing With Domestic Violence
Over time, I did everything in my power to help her get a new start. I offered her a place to stay. I called the police. I went to Alanon for a year to help myself cope. I contacted the courts about the domestic violence that was taking place.
Yet – none of it worked. Police offered to take her underground to get a new start, yet she refused. My sister unwittingly convinced police officers, trained in domestic violence, to let her go back home.
My heart sunk that night after hearing this episode. And how the police had failed her.
This is when I finally knew there was nothing I could do.
In this society, there is nothing an" outsider" can say unless the abuser speaks out themselves. This is where the laws have to change!
Finally realizing I was fighting an uphill battle, I was going to lose. Yet I continued to listen to her for hours on the phone.
Early one Saturday morning, she called me crying to come to get her.
In short, I drove home without her. To leave any relationship is a tough decision. A relationship with domestic violence is even more problematic.
The true story of Tina Turner's domestic violence "What's Love Got To Do With It" is one of my favorite movies.
This movie is a great depiction of how much domestic violence is tolerated, if or when a woman decides enough is enough.
After that, Tina Turner literally walked away with just the clothes on her back and no money, in order to start a new life.
Regrettably, she suffered a monstrous amount of violence before she left.
Interconnected With Domestic Violence
Just as my sister had become entangled in a web of physical and emotional abuse, I had become interconnected with trying to save her.
Once an innocent, naive girl, she was now getting arrested for public intoxication, breaking probation, stealing and was arrested for drinking and driving.
She is now a bar regular. Strangers called to return her personal items they found in strange locations from the night before.
This is when I became fearful of my sister's life and realized I didn't recognize her anymore.
She would call me in a drunken state and verbally abuse me like my mother once had.
Then I realized an ugly truth one day: My sister had turned my abusive mother. This was not a good place for me emotionally and I had to make some changes.
Turning Point Number One
New Year's Eve, 2018, is when I made the final transition. My sister called me in another drunken rage. The verbal abuse from her had become unbearable for me.
As I listened to her wounding words being hurled at me in her drunken state, I finally had my aha moment: I couldn't start another year with my sister under this emotional spider web I had become stuck in.
I told her I loved her and hung up. For good and I blocked her number. And I cried. Finally realizing I had taken enough of the abuse, I finally let her go.
As a result, out of all of the hardships I have been through, this is the one that has rocked me to my core.
Turning Point Number Two
We no longer speak. She has not tried to contact me nor have I tried to contact her. My birthday came and went. I don't know where she lives. I don't know if she works. In other words, I constantly wonder if she is safe. I worry incessantly about her mental health.
On the other hand, I will never understand why my sister chose this path against me. All we have left is each other. It feels as if I have lost my best friend.
But, I am making myself move forward. Some days are better than others, but it's progress.
Keeping my mind and hands busy is a must to fight off the anxiety of her well- being and our broken relationship.
In conclusion, I am taking it one day at a time. However, sometimes an hour or a minute at a time is all I can handle.
Resources
In addition, if you find yourself in an unsafe situation, here are some resources to utilize to start your journey of getting out of an abusive relationship:
Financial Resources: Once you have made the extremely vital decision in your life to move forward from your domestic abuser, there are MANY financial resources available who are willing to help you into this very important chapter in your life!
Bite the bullet and contact please Bankrate at 1 (855) 733-0700. This EXTREMELY valuable financial resource is available to discuss your options on moving forward. Unfortunately, finances play a major role in the deciding factor in leaving an abuser and starting a new life. PLEASE, PLEASE do not let finances be your sole factor in leaving an abusive spouse. I know it is scary but you DO HAVE people who are willing to help you!
**Please note: DO NOT input ANY contact information into your private computer or phone during your research for your contingency plan upon leaving your abuser. You may need to access this number from a different location! However, DO not let this scare you in reaching out for information! There are resources who are willing to help you! It is HIGHLY encouraged to reach out and find out what options you have!