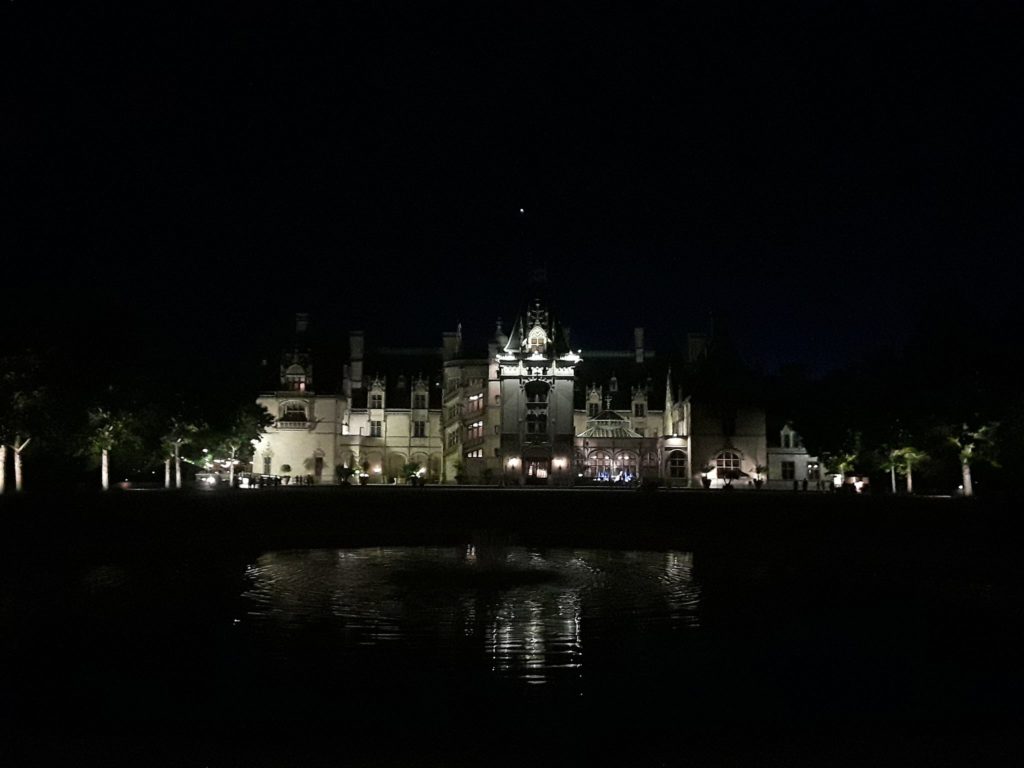 Biltmore – The Adult Disney Of North Carolina
As we pass through the gates to enter The Biltmore Estate, something magical starts happening to me.  The six mile drive to the gate of the estate are picturesque and breathtaking – THE PERFECT ANATOMY OF NATURE.   Furthermore, the history of the estate encompasses my mind and I start to become a little girl again, giddy with excitement.  No worries, no cares and I am in fantasyland.   You can read about MY DISNEY HERE.
Imagine the fairytale of newlywed, Edith Vanderbilt, arriving by a horse drawn carriage with her new husband, George Vanderbilt.  Picturing her face as she takes in the beautiful mansion before her.  Besides that, staff are lined up on the sides of the driveway awaiting arrival of the newlywed couple out of respect.  It is rumored Edith Vanderbilt, didn't know the monstrosity of her new Biltmore home.  Isn't it fun to dream of being Edith Vanderbilt on this mystical day?
Brief Biltmore History
The expansive history behind the Vanderbilt Estate is mind boggling and I haven't been this excited about history since elementary school.   There isn't enough room to write about the amazing history from this timeless era.  Please see the link below to an awesome book that tells the complete history of the Biltmore.  Hence, it is fascinating that someone of such a young age was able to create something of significant architectural value.  Furthermore, for this timeless piece of history to be carried on to build a family legacy is prodigious.
It is said that George Vanderbilt was a kind and generous man and Edith followed suite.  George and Edith Vanderbilt were both hard workers, farmed the land and encouraged equality for their workers.  Edith brought soup to the staff when they were sick and helped the wives of the ranch hands.  Having spent many years on the farm with my grandparents, farmland is sentimental to me.
Owning land and property of this size in our era is unheard of.   Unfortunately, George passed away at a fairly young age and Edith was left to care for their daughter, Cornelia, and the estate on her own.
What You Need to Know
Wear comfortable shoes as you will be walking and climbing a lot of steps!  I LOVE Sketchers and these are the new pair I purchased for the trip! (Link below!)
As you tour the main house, you will notice it is roped off and you are not allowed to go past the ropes, in order to preserve the historic items.
In my opinion, the main house is not for children.  (Hence – not kid friendly and my son would have ran behind the ropes for sure!)  It is hard to push strollers in some of the brick areas of the grounds near the main house.
Antler Village has kid-themed areas with a beautiful animal farm, an old fashioned train, a ring to have campfire at night and other kids' activities.
Your are allowed to take pictures in the main house.  However, a flash is not allowed and neither is recording.
Things To Do
You can rent bikes, horses, river floats and Land Rovers for an off the road experience, to name a few.  There are shops, restaurants and places to sit and enjoy the views.  We noticed people parking and having a picnic under  the trees on a hot summer day.  Additionally, don't forget the wine tastings that come with your ticket purchase!
Currently, until October 7, 2018, the Chihuly Nights exhibit is taking place.  Chihuly Nights is an amazing showcase of glass sculpture art created by Dale Chihuly.  (This exhibit does require a special ticket.) What I found fascinating is as dusk grew closer, a different ambiance started to take place.  Voices grew dimmer as dusk settled.   Wine is enjoyed as people sip and stroll, appreciate the art.
Since most of us are on a budget, you can still have a good time if it's not in your budget to rent anything.  There are trails for walking and biking and you could even bring your own bike.  This is truly a place that you can have an amazing time just taking in the sites.
Two Things I Enjoy The Most
Two things that I enjoyed both times while visiting were:
Each staff member treats you with true Southern hospitality.  The Biltmore truly cares about your experience and ensures their staff are trained to make your experience a memorable one.  Above all, their employees are trained to leave their problems at the gate when they arrive at work.  (A good reminder for me as well.)
I will never forget the first employee that I came in contact with.   An older gentlemen that looked as if he just stepped out of the Vanderbilt era.  With wire rimmed glasses, an fashioned moustache and a Southern draw.  Quickly taking the time to read my name on my credit card before he addressed me, this lovely gentleman said:  "Oh, Ms. McConnell, you have no idea what's in store for you!"  This made me feel important and respected.  I immediately fell in love.
There isn't a place that I visit where my mind doesn't have some past thought or problem infiltrating my brain.  Until I enter the gate at the Biltmore Estate.   I literally start screaming with excitement.  (And that doesn't happen in real life!)  This is the ONE place that will make me forget my life for a few hours, and that's priceless.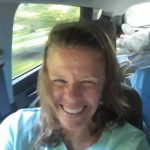 Two Things I Didn't Enjoy
Shops are taking on a more upscale setting.  For the average consumer, most are wanting to purchase items such as T-shirts, coffee mugs, etc.  On my recent visit, I noticed this has changed and was told they are changing the look and feel of their stores.  It was hard to find a simple T-shirt and we had to go to several stores for what I was looking for.  However, the shops have unique merchandise.  That being said, it wouldn't be practical for me to purchase an exquisite wine glass that will  most likely get broken at home.
If you to take a special tour, you must also purchase a ticket to the main house.  We wanted to purchase the Behind The Scenes Tour only and was required to purchase tickets to the main house, despite already purchasing Chihuly Nights tickets.
Even though I understand the Biltmore is a business, it would have been a nice option to purchase the Special Tour tickets only.  Due to our schedule, we didn't have time to tour the main  house  or take the wine tasting that came with the tickets.  I didn't like to pay for something we weren't able to use.
That being said, the Biltmore is a place worth visiting and I plan on going back in November for the Christmas Nights show.  Only discovering the Bilmore a few short years ago, I have quickly become enthralled with it's beauty.  Each time I visit, I am instantly taken into another world and all is forgotten.  (For a little while at least.)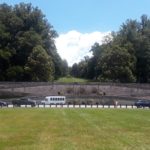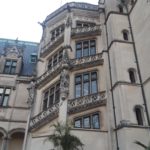 Have you visited the Biltmore?  If you have, I would love to hear of your experience and what you think.  Please comment and share!
*I am not an affiliate of the Biltmore Estate and I am not receiving any commission from the Biltmore on this post.  Just sharing the love:) However, there are other affiliate links that I may receive a small commission on at no additional cost to you if you make a purchase.