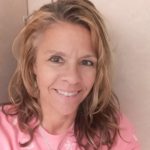 Welcome to my blog and I am glad you stopped by.
My mission is to share my challenges of parenting an ADHD child ( who is now 22 years old and still finding his way) along with other random life's musings.
In addition, I have had ADHD since childhood and it has been a curse and a huge blessing at times.
Parents are so beaten down by the unsolicited advice of others. Therefore, this is a no judgment zone!
Parenting an ADHD/ODD child is one of the toughest parenting challenges ever. It can be extremely overwhelming. You are your child's voice and you need to educate yourself on what is best for your child and your family. You may have to make some tough decisions and you may find that the people you thought were your friends really weren't. And that's fine!
The Making of This Tenacious Momma
I do not have a mental health degree and sharing my "real life" experiences is what enables me to offer a unique environment on my blog. Surviving a childhood of abuse from a bipolar mother made me tough. I realized early on in life what I didn't want to become. I was one of the lucky ones that took a different path in life.
Figuring out how to survive the challenges in life without having that mother-daughter bond had left me broken. I had to seek out the wisdom of others in order to learn and grow.
Having adult ADHD, I understand the struggles and stigma of ADHD. I have learned to accept my challenges and figure out ways that are best for me to learn, cope and not be too hard on myself. (Which isn't always easy!)
As women, we go through many seasons during our lives and need to reach out and seek out the best advice for our situation.
As I write this, I can't believe how my life has evolved and now I have am becoming "older and wiser".
Q&A
If you could sit with someone for one day again, who would it be?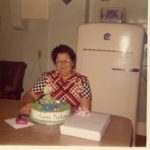 My Grandma, hands down! This amazing lady was THE most influential person in my life. Grandma was my saving grace and provided relief for me in the summers and allowed me to get away from my manic depressive mother. She was the only person in my life that accepted me for who I was and treated me with normalcy, something I miss to this day. Each time I arrived on the family farm, grandma always had a special treat bag for me. She provided me with all the unconditional love I needed and never received at home.
Every morning at 5:00 a.m. when the alarm went off and the rooster crowed, I dashed out of bed, excited to be with Grandma to help her with the farm chores.
This included feeding the pigs, cows, and chickens. In the hot summers, I remember riding in the back of the hot truck with grandma, grandpa, and my cousins. The fields were hot and so were we.
There were crops to pick and I loved it. I would give anything right now to turn back the clock and be riding on the back of that truck. All of us too young to realize what life lay in store later.
I had no idea the time, but I was learning invaluable life lessons on that farm!
What is your "Brand" for your site? I see several different topics on your site and am confused. Just what are you about exactly?
Good question! After MUCH brainstorming and soul searching, I decided that my brand fits the way an ADHD brain works. Meaning, we CAN'T just pick one topic or subject and run with it. Our mind works like having 20 tabs open all the time. (Which, by the way, when my son recently looked at my computer, he actually asked why had all these tabs open. Seriously?)
What does a "dream" workday look like for you?
Getting older and wanting to travel more, I want to be able to write on the fly from anywhere! My aunt and uncle are getting older and I would love the opportunity to be able to travel, take care of them when they need it and be able to work from anywhere. Not having to fight the ice and snow in the winter would be a plus too! Along with getting away from working in an office and office politics. (Which I have never been good at anyway!)
What are your favorite TV shows?
Comedy shows are my favorite! Growing up, I watched I Love Lucy, Carol Burnett, All In The Family, The Mary Tyler Moore Show and The Jeffersons.
I grew up with my father watching Johnny Carson at night and I fell in love with David Letterman as I grew older. The more I could laugh the better.
Today, I watch Sebastian, Shameless, Orange Is The New Black, The Office and anything stand-up comedy on Netflix.
What are some of your interests and hobbies?
Blogging, writing, reading, anything crafting, gardening and working on my house.
Who are some of your favorite authors?
Jodi Picoult and Lisa Gardner! These authors make you hang on to the seat of your pants!!
What are some of your pet peeves?
I hate crowds, fake people, office politics and rude people. Hence – wanting to be left alone and blog!
Do You Have Any Pet Names?
Yes – Sugarplum and Argentina
Do you have any pets?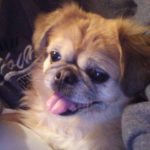 Yes! A 9-year-old pug mix named Buttercup and an eleven-year-old Lab mix named Patches!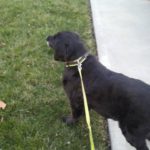 My Mission Statement To You!
Eleanor Roosevelt stated: "No one can make you feel inferior without your consent." Eleanor's mantra has given me tremendous strength over the years.
People will tear you down if you let them. My blog is to share what I have learned with others. In order to develop a tenacious spirit, you have to develop a strong internal instinct and learn to listen to your strong inner voice. Learn to trust yourself.
I hope this blog becomes a place of inspiration and hope for you. As you search my blog, please share what struggles you have faced and how you have coped. We need to hear each others' stories.