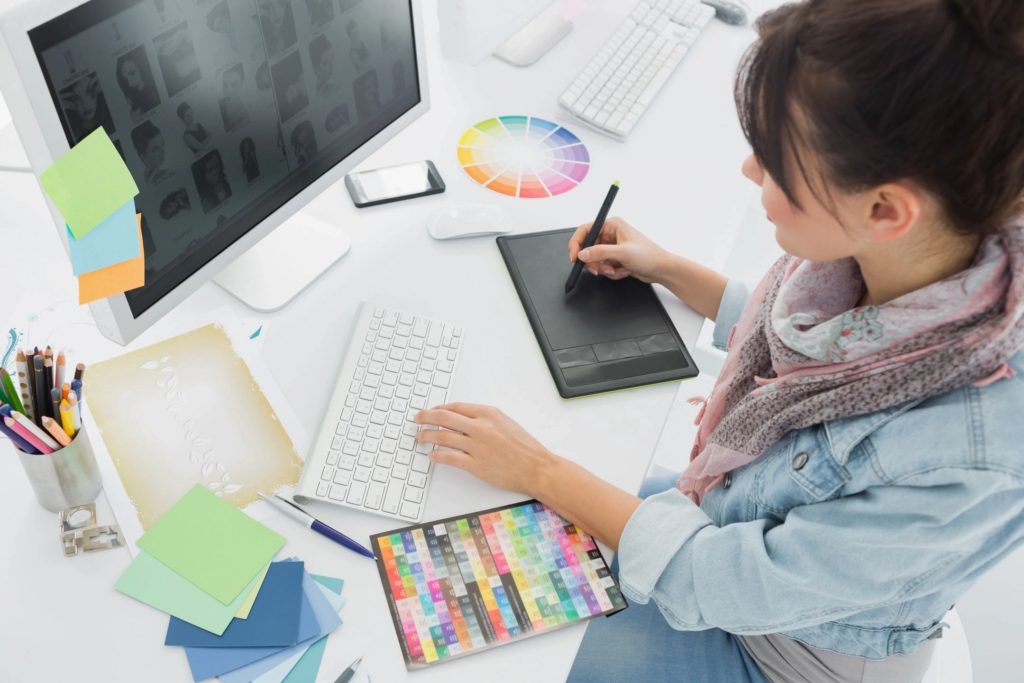 The Morning Grind With ADHD
Before the Covid 19 pandemic hit, I often secretly wondered if WFH would help with my ADHD and be more beneficial for me than working in an office.
Most mornings were fraught with unpredictable weather, traffic, and the struggle to get out the door on time for work was real. Let alone getting to work and realizing I forgot my beautifully packed lunch and snacks that were prepared the night before.
By the time I rushed to my work desk, I was irritated and frustrated before the work day began.
Furthermore – it was only 8:00 a.m.
Do people with ADHD get irritated easily?
I work in a Call Center and answer calls most of the day. Seemingly, it takes an enormous amount of mental energy for me to block out certain distractions that are more bothersome to me than others.
In additon, as the loudness of the day increased, so did my emotions.
Office distractions irritating for me were:
Loudness of coworkers
Incessant coughing, sneezing and blowing noses from sick employees that don't want to use their PTO time
Temperatures of the office – the "cold" people usually won and I sweated profusely
Others butting in on your conversations
Trouble hearing on the phone as the loudness of the day increased
By the end of the day, my brain couldn't handle blocking anything else out in order to concentrate.
Sadly, I was the first one to literally leave in a quick walk/run as others would socialize.
When the weekends hit, my brain needed a break from the astronomical amount of strategic thinking needed for my job, as well as the weekly frustrations from the office and the daily grind.
At times, I had a great deal of animosity for other coworkers who appeared to not be as sapped as I was.
How did they have the energy for a normal work day, let alone put in time to come up with creative ideas in order to advance their career?
Even though I am one of the lucky ones with ADHD that have been able to keep a job, I am mentally tired from the rat race.
5 Rewarding Reasons WFH Can Help Your ADHD
Then – the pandemic hit. Although we were forced to work from home until further notice due to the COVID 19 pandemic I have found that WFH helps my ADHD tremendously!
Here are the 5 rewarding reasons WFH can help with ADHD and can help you succeed at work:
Fewer distractions lead to fewer errors
Increased productivity scores: my work efficiency scores at work have increased two levels
Now that I have more hours in the day, I have more time to work on my passions – which makes us happier
My mental energy at the end day has improved dramatically
Decreased anxiety – working in a quiet environment from home, my anxiety levels have decreased
In addition, it goes without saying you save money WFH!
With filling my tank once a month, eating lunches at home, and canceling my Stitch Fix subscriptions, I have given myself a raise!
Agonizingly, my online shopping has increased as it's the only thing to look forward to and I need to put the brakes on before I develop a shopping addiction!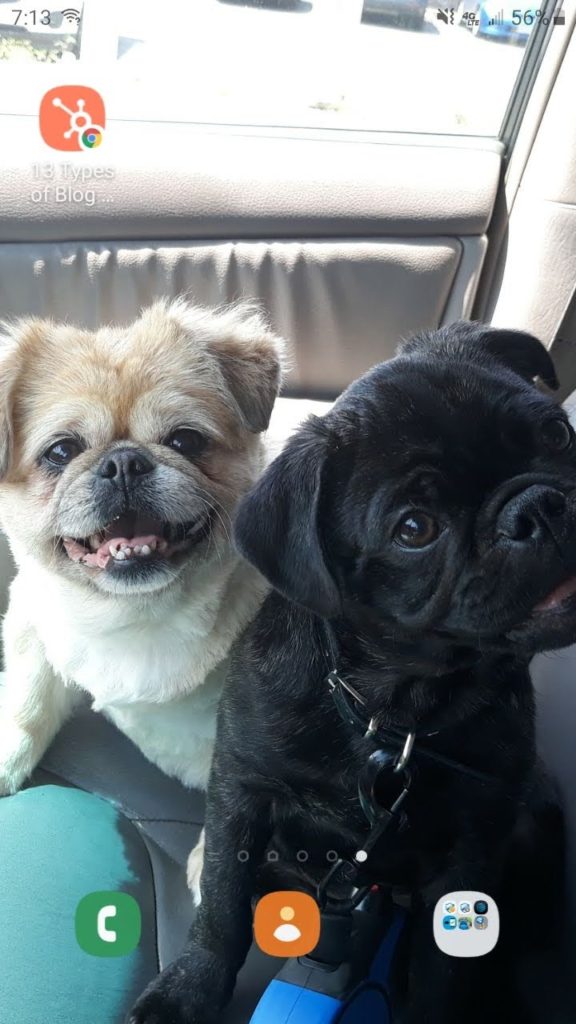 Not to mention, my fur babies, Buttercup and Salty, are happier than I am home!
Tips on How to WFH With ADHD
For my Call Center job, we are monitored pretty closely and it's a job of numbers. How fast you can answer the call, answer the caller's questions, and how fast you can hang up for the next caller. This is where my ADHD comes in handy!
It's a job of ring and repeat!
Literally every second is monitored, so it's pretty hard to not be accountable in this line of work.
That being said, for those of you who don't have the luxury of being monitored at work daily, I got you covered!
Here are some tips and FREE TOOLS you can sign up for below, to help you succeed at work while WFH:
Use the Pomodoro technique When I write, I have learned this is a MUST for me to avoid hyper-focusing and frustration
Learn how to break down tasks in smaller steps (something I still struggle with )
Make and FOLLOW a set daily schedule and STICK TO IT!
Create a Weekly task list to get things done – Daily doesn't work for me!
Create a Password Tracker! Since working remotely, I have saved so much time and frustration on remembering the massive amount of user IDs and passwords for work and home!
Purchasing an erasable White Board helps to several tasks at the forefront of my brain
Looking for more help? When you sign up for my email list below you also get this FREE ADHD TRACKING Bundle!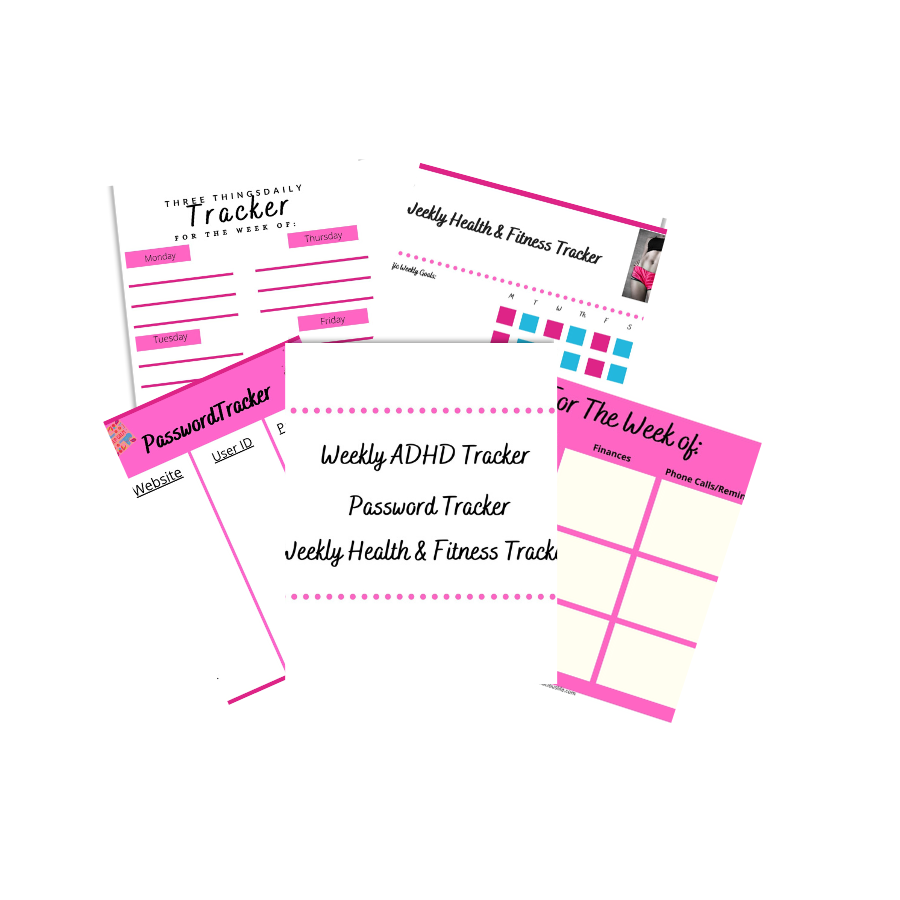 Here are also some great articles to brainstorm and get ideas to help you as well:
One of my FAVORITE ADHD influencers is Jessica McCabe. From the first time I watched Jessica's TED TALK on her experiences with ADHD, I fell in love with her.
FINALLY, it felt as if someone understood my brain after all these years of madness and feeling different from everyone else.
You can also watch Jessica's quick YouTube video titled: "A Simple Guide to Working/Learning from Home " here:
Are YOU Working From Home with ADHD?
Have you been forced to work from home due to the pandemic? What is or isn't working for you? Are you struggling with a particular thing? Let me know and I'd love to help!
How are you FEELING working from home? Admittedly, I have been more depressed at times and some days it takes a mental army to pick myself back up and identify the triggers that put me in a downward spiral:
Triggers such as:
Too much alcohol which I learned the hard way makes me more depressed
Eating junk food! I feel so much worse when I eat junk food and carbs!
Not getting outside for my walk at lunch
Skipping my antidepressant medication! CONSISTENCY is a struggle for me!
Drinking Diet Coke instead of water – Staying hydrated is a daily struggle
No laughter – when I stop laughing and lose my sense of humor – laughing keeps my spirits up!
Need a good laugh right now? Watch this funny video from Sebastian Maniscalo on Social Distancing (which most ADHDrs experienced BEFORE this was a pandemic and Sebastian does too!)
I recently discovered Sebastian during my personal quarantine time and I already have watched several of his specials and can't wait for more!
How do you lift yourself back up when you feel yourself getting depressed? Comment below and let's help each other!
Don't forget to sign up below for your FREE ADHD Tracker tools to start living a more organized life while WFH!